Samsung Galaxy Note 4 price and release date
30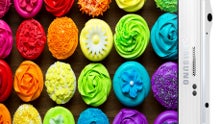 The
Samsung Galaxy Note 4
unveiling came and went, with an official release date confirmation on stage, while retailers filled in the gaps on price. The Note 4 would be available in October 10th, likely for the typical $299 on contract on all major carriers, with the unsubsidized pricing hovering between the 750-800 USD or EUR mark, as usual, depending on the market.
Of course, there will be places where Samsung's fourth generation phablet will come more expensive. Media Markt, for instance, the world's second largest electronics retailer after Best Buy, and the number one in Europe, pulled the trigger on the
Note 4
pricing in its Russian branch, and it seems that Samsung's fourth-generation phablet will be priced similar to its predecessors at launch there, meaning that it won't be cheap.
The price in Russia is said to be about 34, 490 rubles, which translates to roughly $940 before carrier subsidies. Given that electronics prices in Europe and especially in expensive Moscow, are typically 20-30% higher, we can expect the Note 4 to land for about $750 on this side of the pond. This is $100 more than the retail price of the
S5
at launch, and in line with all Notes and Galaxy S models pricing scheme so far. The pricing in India is said to be 55, 000 Rs, which translates to north of $900 as well.