Samsung Galaxy Note 4 and Note Edge battery life and size
15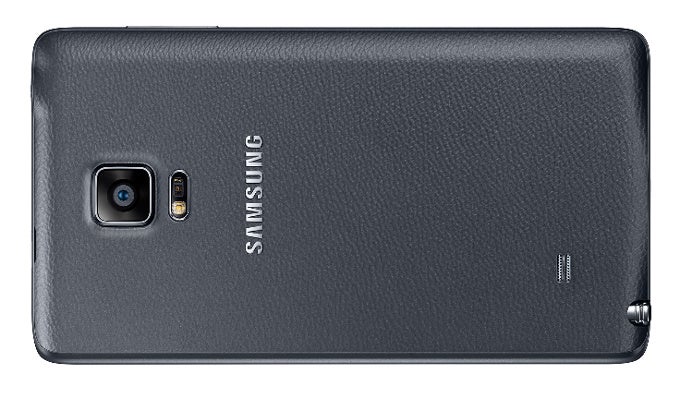 The new phablet heavyweights are now official! Samsung has surprised by unveiling not one, but two new smartphones today: the Galaxy Note 4 that we all expected and the radically novel Galaxy Note Edge with a curved display that folds over one of the edges.
Both are large devices with a screen hovering around 5.7" (the screen is a little bit smaller on the Note Edge), and you'd expect them to deliver great when it comes to battery life. While we're yet to do our extensive battery life tests, we can look at the basic facts about the batteries of those devices right away.
First, the Galaxy Note 4. It comes with a 3220mAh battery that is easily user-replaceable and features rapid charging technology, so that you can get it from zero to 50% charged in just 30 minutes. That is nearly twice as fast as the charging speed of last year's Galaxy Note 3, impressive! How was this achieved? Samsung uses Adaptive Fast Charging & Qualcomm's Quick Charge 2.0, all features that have so far been available on very few devices. But what about the actual battery life? Let us remind you that last year's Note 3 featured a 3200mAh juicer, so this time around we have just slightly more capacious, 3220mAh juicer.
More energy-hungry Quad HD displays will challenge Notes' batteries
But with a more energy-hungry, Quad HD display, the Note 4 should take a hit in battery life, won't it?
We actually expect that Samsung will maintain the battery longevity from the Note 3 for a couple of reasons: first, the Super AMOLED display could have improved efficiency, and secondly, the same improvement in efficiency should come with the Snapdragon 805. In fact, Samsung promises that the Note 4 will have a 7% battery longevity boost over its predecessor.
When it comes to the Samsung Galaxy Note Edge, it's got a slightly smaller, 3000mAh juicer. While it does have a smaller battery, the curved edge makes it more economical, along with the newer and more efficient parts like the Snapdragon 805, so we do expect it to have similar, if not better battery longevity than the Note 4.
What are your thoughts about the batteries included in these two new Note smartphones?