Latest rumor says to expect a 25W charger with the Samsung Galaxy Note 10 Pro
7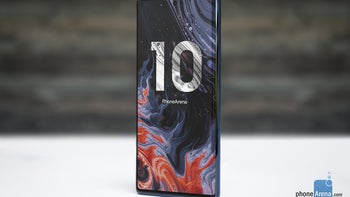 While Weinbach doesn't mention the "standard"
Galaxy Note 10
model, we wonder whether that phone will also feature a 25W charger or the 15W packed with the Galaxy S10 line. Considering that this version of the Galaxy Note 10 is expected to sport a 3400mAh battery, we wouldn't be surprised to see the slower of the two come out of the box with the basic variant of the handset. Meanwhile, a 4500mAh battery seems likely to power the Galaxy Note 10 Pro.
Is it possible that memories of the
Samsung Galaxy Note 7
still haunt Sammy? The handset (a phablet is what we called it back in the day) was selling at a pace that would have made it
the company's top-selling phone of all time
. But thanks to problems with the 3500mAh capacity battery,
several units exploded
forcing Samsung to
recall the phone twice
. After the second recall, Samsung stopped selling the device. Since not every Galaxy Note 7 user sent their phone back to the manufacturer, Samsung was forced to send out software updates to make these units virtually unusable. The company bounced back with the
Galaxy Note 8
and things have been fairly quiet since then. Yes, a
Galaxy S10 5G
did explode earlier this year, but that was caused by an "external impact" and was in no way related to the Galaxy Note 7 fiasco.
The Samsung Galaxy A90 is a mid-range phone with flagship specs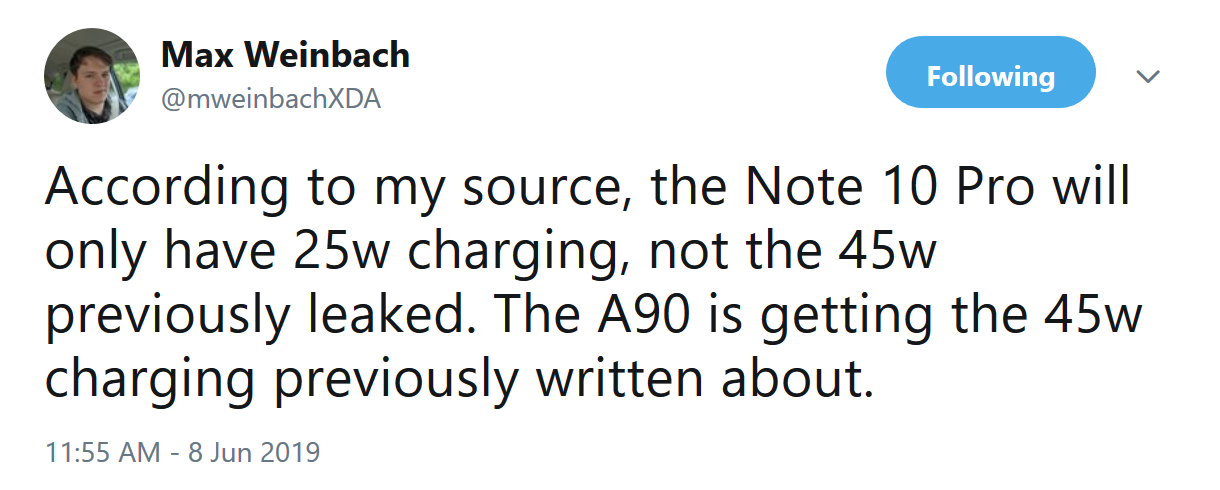 Samsung Galaxy Note 10 Pro will not have 45W charging
The Samsung Galaxy A90 is part of the company's red hot new mid-range line. In fact, it will be the top Galaxy A model sporting a 6.7-inch display and a notchless Infinity Display. This is achieved by using a pop-up rotating camera; that's right, there are no notches, no punch-holes, just a huge screen with super thin bezels. It wouldn't be a surprise to see a 4500mAh battery power this model and if Weinbach's source is right, the phone will come with the 45W charger that many had hoped would be inside the Galaxy Note 10 box. There are conflicting reports about the chipset that will drive this unit; one calls for the Galaxy A90 to be equipped with the Snapdragon 855 Mobile Platform while the other says to expect a Snapdragon 700 series chipset under the hood.

We should see as many as four different Galaxy Note 10 models unveiled in August. The standard model will feature a 6.3-inch curved AMOLED display while the Galaxy Note Pro will include a 6.7-inch curved AMOLED display. And both of these models will also be available in a 5G variant.