The Galaxy Note 10 could triple the Galaxy S10's charging speed
28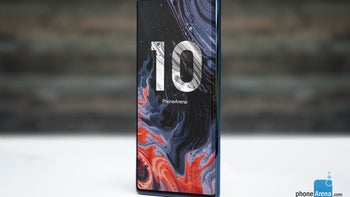 Samsung Galaxy Note 10 concept render
The Galaxy Note 10 won't support the
100W charging
that Samsung announced earlier this week, but it most certainly will introduce a new charging speed that has now been teased by one reliable tipster.
Faster than the Huawei P30 Pro's 40W SuperCharge
As part of a
cryptic Tweet
published just a short while ago, industry insider Ice Universe posted an image of an oil painting that depicted genius Renaissance artist and inventor Leonardo Da Vinci, somebody who is best known for classics such as the Mona Lisa and the Vitruvian Man. Typically, there would be no need to look into the message behind this post – he could simply be a fan of Da Vinci's work – but as you can clearly see, the tipster has also written the numbers '101101' on top of the image, and this is where things get interesting.
As some of you may already know, 'Da Vinci' is the internal codename Samsung uses for the
Galaxy Note 10
and Galaxy Note 10 Pro, in addition to their respective 5G variants. Ultimately, this could simply be a coincidence, but it certainly seems as though the tipster is making reference to the upcoming flagships. On a related note, a quick Google search for the number '101101' reveals that it's actually binary code for the number '45.' Once again, this could be a coincidence, but if you put the two things together it's possible Ice Universe is confirming the presence of 45W fast charging on the Galaxy Note 10 series.
Samsung's Galaxy S10 lineup currently supports 15W fast charging, so the presence of 45W charging on the Galaxy Note 10 devices will certainly represent a big improvement. Previous rumors suggested support for 25W charging would be carried over from the Galaxy A series, but it appears Samsung is aiming to better compete with Huawei, who supports 40W fast charging on the Huawei P30 Pro and Mate 20 Pro.
How big will the Galaxy Note 10 batteries be?
According to the latest leaks and rumors, Samsung's larger Galaxy Note 10 Pro will offer a massive 4,500mAh battery. Compared to last year's Galaxy Note 9, the new capacity represents an additional 500mAh, but in order to achieve this Samsung has been forced to make some changes.
Over in the camera department, the South Korean giant has reportedly ditched the horizontal layout found on the Galaxy Note 8 and Note 9 in favor of a new two-column vertical layout that resembles that of the Huawei P30 Pro. It's unclear if Samsung always planned a drastic redesign for the Galaxy Note 10 series, but this move allows for a taller and therefore larger battery to be included.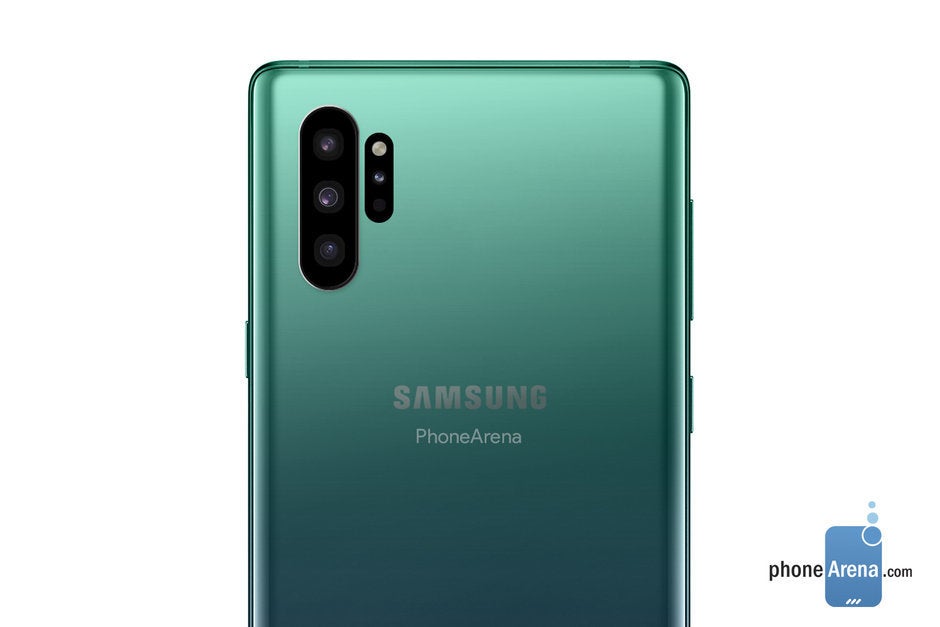 Samsung Galaxy Note 10 Pro concept render
Another modification, and one that won't impress loyal fans, is the removal of the 3.5mm headphone jack. The iconic port has been a standout feature on most of Samsung's recent flagships but the company finally looks ready to say goodbye. It's unclear what motivated the decision at this stage, but it undoubtedly allows for bigger batteries inside the company's devices. After all, as OnePlus showed us last year, the removal of the headphone jack on the OnePlus 6T allowed it to increase battery capacity by 400mAh.
Regarding the smaller and presumably cheaper Galaxy Note 10, rumors suggest this smartphone will offer a 3,400mAh battery. By Galaxy Note standards, the capacity is pretty small, but the 6.28-inch it's rumored to sport will undoubtedly make it one of the most compact devices in the series yet.