Samsung's announcement hints at 100W fast charging for the Galaxy Note 10
25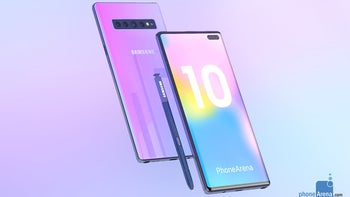 Samsung has moved to the top of the field in the fast charging wars
by introducing today
a pair of new Type-C power delivery (PD) controllers. The SE8A and MM101 both are embedded with an eFlash feature that allows for firmware updates. Both controllers also provide up to 100 watts of power (20V / 5A). The SE8A contains an extra security feature called Secure Element making it the first PD controller to offer an extra level of security. The MM101 can sense moisture which could stop the charging process in situations where the user could receive a fatal shock. It also supports the Advanced Encryption Standard (AES) for product authentication. Both chips have "over-voltage" protection.
With the new PD controllers inside a phone, authorized chargers will be able to communicate with a handset to pass through the "optimal amount" of juice to make sure the battery is being charged in the most efficient manner. The 100W charging capability compares to the 15W fast charging capability on the Galaxy S10 line and the 25W that comes out of the box on Sammy's mid-range Galaxy A line and the
Galaxy S10 5G
. While Samsung didn't reveal any estimated charging stats with its announcement,
Xiaomi did earlier this year
when it unveiled its own 100W technology called "Super Charge Turbo." The Chinese manufacturer said that its system could charge a 4000mAh battery from 0% to 50% in just seven minutes, and take that same battery from 0% to 100% in just 17 minutes.
We could see a 100W charger come with the Samsung Galaxy Note 10

Samsung also points out that with a 100W charger in tow, a smartphone user carrying a laptop, a tablet or a monitor will be able to use the same adapter. This will allow someone on the road to pack fewer accessories. It isn't such a big deal in the larger scheme of things, but every little thing helps when you need to leave home to do your job.
"In addition to smarter features and larger batteries, innovative charging solutions allow us to do more through our mobile devices today. Following this trend, power adapters that can quickly charge devices while establishing safeguards against unauthorized access are increasingly in demand. Samsung's power delivery MM101 and security-enhanced SE8A will not only make charging faster and safer but also enable new services that can enrich tomorrow's mobile experiences."-Ben K. Hur, senior vice president of System LSI marketing, Samsung Electronics
Samsung says that the MM101 is currently in the sampling phase while the SE8A is in mass production. That means that we possibly could see 100W fast charging made available for the
Samsung Galaxy Note 10
or another high-end handset released by the manufacturer later this year.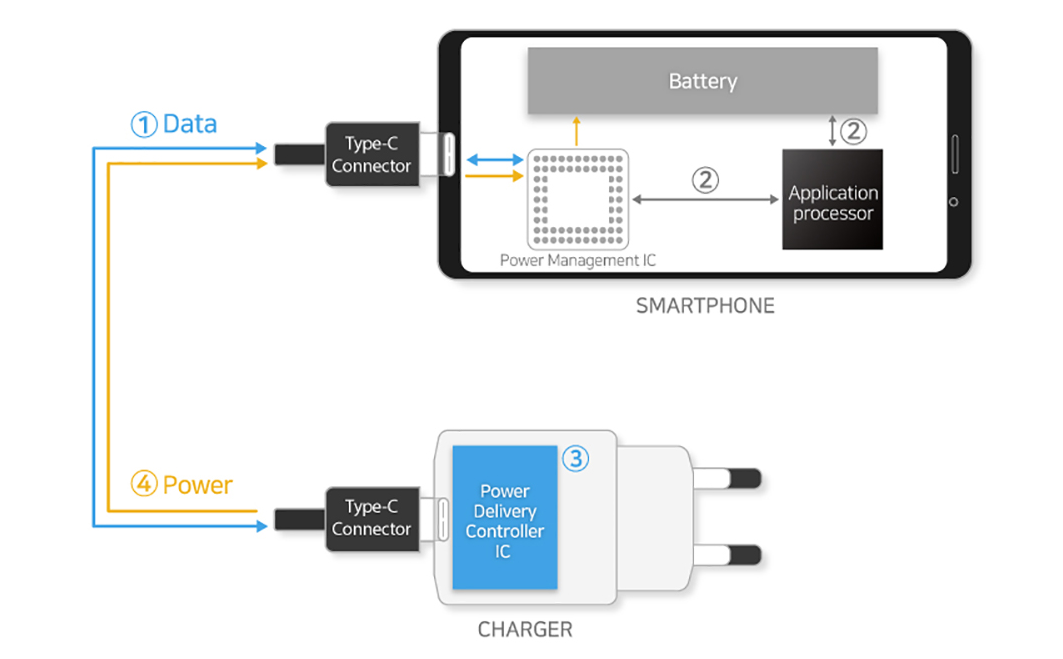 Samsung will soon offer 100W fast charging
Other companies have been stepping up their fast charging game and Apple is expected to join them. Instead of the 5W chargers that Apple includes with the purchase of an iPhone, there is speculation that it will
swap out those power adapters for the same 18W chargers that ship with the iPad Pro
. Currently, iPhone users have to spend $50 to buy the 18W adapter from the Apple Store. The recently launched
OnePlus 7 Pro
comes with the same Warp Charge 30 fast charging system first introduced with the OnePlus 6T McLaren Edition. With the Warp Charge 30, the 4000mAh battery on the latest model will charge up to nearly 50% in only 20 minutes. Oppo's SuperVOOC charges at 50W and the foldable
Huawei Mate X
will feature a 55W fast charger.
The combination of larger capacity batteries and faster-charging systems is certainly a boon to power users. Most smartphones will go a whole day without requiring a charge, and when the time does come to plug in, a decent amount of power is restored in just a few minutes using a fast charging system.