Samsung Galaxy Nexus successor said to pack a 1.5GHz dual-core CPU, same 4.65-inch screen
49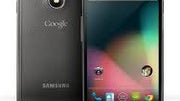 Before we present you with the latest bit of spicy Android news, allows us to stress that what you are about to read is just a rumor. With that out of the way, Samsung fan site
SamMobile
is speculating that
a successor to the Galaxy Nexus is in the works.
The handset in question is said to be codenamed "Superior" and supposedly carries a model number GT-i9260. As a side note, the GT-i9250 is the HSPA+ version of the Samsung Galaxy Nexus we all know and love.
On the hardware side of things, the rumored Samsung Galaxy Nexus successor is equipped with a 1.5GHz dual-core Cortex-A9 processor and a 4.65-inch HD Super AMOLED screen, according to the source of this rumor. The camera on its back is said to be of 8 megapixels and a 2-megapixel front-facing shooter is allegedly fitted as well. Interestingly, the smartphone is supposed to have a microSD card slot, which is really hard to believe given Google's disdain for removable storage.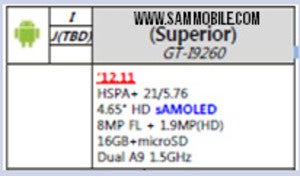 Again, keep in mind that rumors like these should not be trusted just like that, or at least not until some solid evidence backs them up. Having that in mind, don't get your hopes high just yet. Sure, a new Nexus smartphone will most likely come one day, but whether it will be what this rumor claims remains to be seen.

Recommended Stories