Samsung Galaxy Nexus coming to T-Mobile?
13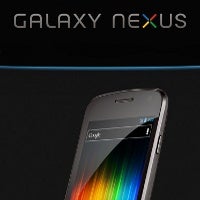 The Samsung Galaxy Nexus is not only the first handset running on
Android 4.0 Ice Cream Sandwich
, but many also consider it to be simply the best Android device made so far and that's why the possibility of it arriving on T-Mobile sounds particularly exciting. The Galaxy Nexus is already available on Verizon Wireless and Sprint, but it has skipped AT&T and T-Mobile.
Now, evidence has popped up that a mysterious
Samsung-T999
, a handset with a screen resolution of 720 x 1280 pixels, matching the one on the Galaxy Nexus, is indeed arriving on T-Mobile. Not only that, but the T999 model name matches the naming scheme of T-Mobile: T for the name of the carrier and the typical 9 at the end.
TMo is known for offering the most affordable plans among the four major US carriers, so the Galaxy Nexus will definitely be a welcome addition. Even more so considering the fact that the carrier is the only one among the major four that doesn't carry the iPhone.