Samsung Galaxy Gear refresh may switch to Tizen
5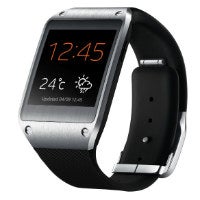 When we first saw this story, we assumed we would be immediately filing it under the "very unlikely" heading, but it does come from a fairly reputable source. According to
USA Today
, the updated version of the Samsung Galaxy Gear smartwatch that is due to be unveiled at Mobile World Congress next week will be trading in Android in favor of Samsung's own Tizen.
The report says that the next Gear will run an HTML5 version of Samsung's open source Tizen.
USA Today
goes on to posit that the reason is that Samsung would rather give Tizen more power in the new market of smartwatches than Android, but we can't help wonder if that idea is accurate or if it is based on old thinking. Google and Samsung have been getting closer recently, and it is very obvious that while Android can scale down, the platform is not ready for smartwatches yet. It is possible that Google asked Samsung to back off on Android smartwatches until it got the system (and the Google Play Store) ready for the new format. That is something Google likely wished it could have done with Android tablets early on, because it wouldn't have had to make the compromise of Honeycomb and get all of the bad press about the terrible early tablet experience with Android.
It is also possible that the report is wrong. Samsung has already been working hard to get developers on board with the Galaxy Gear, and having to move all that work over to HTML5 apps running on Tizen. It would basically mean starting from scratch. Granted, the Gear ecosystem hasn't been built up too much, so it wouldn't be leaving behind all that much.
Whatever is happening, we'll be getting the full story soon enough. Samsung's
Unpacked
event is scheduled for this coming Monday, February 24th, and we're expecting to get the announcement of the new Galaxy Gear along with the Galaxy S5 then.