Samsung 86s QWERTY dock for three popular tablets, replaces it with two part accessory
6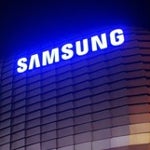 Eh, what's up dock? According to U.K. retailer Clove, what's up is the news that Samsung has decided to 86 the QWERTY keyboard dock for three of its tablet models. The
Samsung GALAXY Note 10.1
, the
Samsung GALAXY Tab 10.1
and the
Samsung GALAXY Tab 2 7.0
will be saying adios to the
single piece
QWERTY dock that has had supply issues since November, according to Clove.
tablet stand
while the other part is a
QWERTY keyboard
that uses Bluetooth to connect to the tablet. The tablet stand half of the accessory is also designed to recharge the slate once connected to it.
Some might argue that by turning a one piece accessory into something with two parts, Samsung is making the accessory less portable and more of a hassle to drag around. Even more of a pain is the
higher price
that Clove says the new two-piece stand and QWERTY dock will cost. Right now, Clove has images of the tablet stand portion of the accessory, along with a price (£24.95 including tax, or $39.14 USD), a model number and a launch date of later this month. What it doesn't have yet is all of the information for the Bluetooth powered QWERTY.
source: Clove via
Slashgear