See what's new with Safari on iOS 12, from Facebook tracking alerts, to AR viewing
14
With all the fanfare around the
iOS 12 announcement
during Apple's WWDC 2018 event, it's easy to forget that WWDC stands for Worldwide Developers Conference. After the keynote, Apple's engineering honchos delved deep into working sessions presenting all that is new and fresh under the hood with its software from a developer perspective.
One of those workshops was dedicated to Safari, both the desktop, and the iOS 12 edition. There, Apple listed a few new features that are arriving on Safari for our iPhone and iPads with its newest mobile operating system version:
Autofilling of strong passwords and verification codes
In addition to the built-in code autofill option above, Apple will make your life infinitely easier with iOS 12, by simply providing API access to trusted password manager apps like 1Password or LastPass to fill all those pesky security boxes for you. You know, just like your Google account stores and then fills passes for on your behalf, but with established third-party apps. Even if the new autofill option in Safari is a pain to use in practice, the browser will still help your privacy, as it will, for example, warn you when you use one and the same password for multiple services, and offer to augment it.
Legacy Safari extensions will get blocked

All your .safariextz extensions belong to us! We kid, but Apple will be blocking the access and operation of any
legacy
ones that may have landed on your handset or tablet outside of the aging Safari Extensions Gallery that made its debut way back in 2010. The move is undoubtedly planned to force developers to write for the much more recent and secure Safari App Extension Platform.
In fact, Apple says that "
no new submissions to the Safari Extensions Gallery will be accepted until the end of 2018
," eventually sealing its fate. Granted, if you have Pocket or other browser extensions installed from within the Gallery, you will likely be able to continue using them, but any future updates and developments will move on to greener pastures.
Website icons hit Safari tabs
Apple's venerable browser wasn't fond of displaying your website's distinguished and much-labored-over icon, but with iOS 12 now all the tabs you have opened in Safari will show the so-called favicons where available. On the iPhone that feature is arguably not that useful, since just a tab is displayed at a time, but it's nice to know that Safari is catching up in that respect anyway. You do need to turn the option on in Settings>Safari>Show Icons in Tabs, though.

Intelligent Tracking Prevention 2.0 aka Facebook's nightmare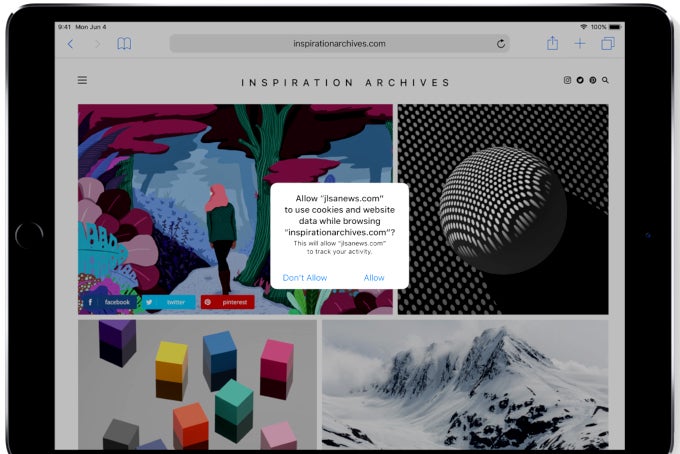 Building on the first version of Intelligent Tracking Prevention, Apple updated Safari's anti-tracking abilities bigly in iOS 12, because "data companies are clever and relentless," as per Apple's Craig Federighi. While it doesn't explicitly mention Facebook in the presentation, the new mechanism will work against exactly those tricks that the social network employs en masse.
Besides sensing and managing tracking cookies, as the first version did, now you may get a popup in Safari which directly says something like this, notifying you in-your-face of the subtle ways that ad networks track you, and leaving the reaction up to you:
Do you want to allow 'facebook.com' to use cookies and website data while browsing 'blabbermouth.net'? This will allow 'facebook.com' to track your activity.
Viewer for Augmented Reality and 3D models

While there's been no shortage of 3D and AR model viewers available as standalone apps, the iOS 12 update is big on augmented reality, and its Safari browser follows through. There is now system-level support for viewing USDZ AR and 3D models that are embedded in websites, which will probably make the number of such website elements explode in the not-so-distant future.


Fullscreen view for the iPad
With iOS 12, separate HTML elements on websites like images or media can be blown up to a fullscreen view in Safari on the iPad, which will undoubtedly be appreciated by owners of the largest iOS canvas.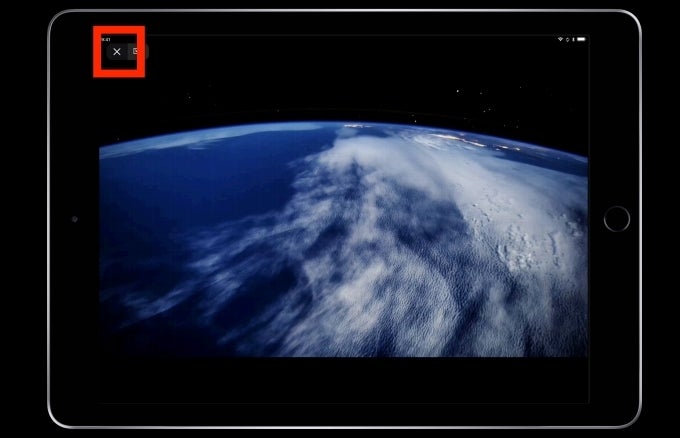 source: Apple (PDF)