Russia says it has developed Apple iPhone beater with 93% GPS accuracy rate
10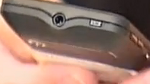 The Cold War is over. No longer does the U.S. worry about things like the "domino theory" or the "red menace". Instead, the concern is more about the Apple "iPhone beater", a handset that the Soviets are touting as the one that beats Apple's touchscreen device. Co-manufactured by Soviet firm AFK Sistema, the phone was presented to Prime Minister Putin and is a ZTE made A918 Android phone with a Russian-made GPS system.
The GLONASS GPS system combines with a matching 90 nanometer Qualcomm chip to provide extremely accurate GPS directions. The handset is considered an "iPhone beater" in Russia because of its 93% GPS accuracy rate versus an alleged 64% rate of accuracy for the Apple iPhone's GPS. As far as other specs are concerned, it seems that Apple has nothing to worry about. Well-known Russian tech writer Eldar Murtazin has discovered that the phone is loaded with entry level specs such as a 3.2 inch 320 x 240 resolution screen and a 2MP camera. We might even use the fact that Android 2.1 is installed as a negative until we remembered that the Samsung Epic 4G still has the same OS under its hood. Even the 90nm process is behind the curve as elsewhere in Europe and the U.S. 65nm and 45nm is more commonly seen.
The "iPhone beater" handset will go for the equivalent of $359USD although the A916 with a standard GPS is only $245USD. AFK Sistema will be handing out early versions of the phone to "friends" starting in March while production is to start in earnest around the middle of 2011. The model is touted as being "Just like the iPhone".
source:
Quintura
via
MobileCrunch