Rumor mill: Unlocked Nokia 1, Nokia 6 2018 and Nokia 7 Plus will arrive in the US in Q2
10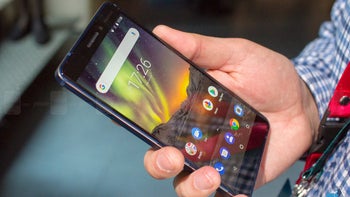 Despite the fact that Nokia smartphones are not available in the US through any of the major carriers, HMD Global brought in the country some of the most popular models as unlocked phones.
Nokia 2
, 6 and 8 are already available in the US via Amazon, but they are not fully compatible with all US carriers. Apparently, the same will happen with the new wave of Nokia-branded phones that HMD introduced at Mobile World Congress (MWC) 2018 or earlier.
The first to hit the US market -
Nokia 1
and
Nokia 6 2018
are supposed to go on sale sometime in May/June. They will be soon followed by the more advanced
Nokia 7 Plus
, though information about an exact timeframe has yet to emerge.
All three Nokia-branded smartphones will arrive as unlocked devices and will be sold through one or more major retailers in the country. Sources in the retail chain claim that HMD's plan to bring its new Nokia smartphones in the US has already been decided, but that may change along the way if anything out of the ordinary happens.
The only other good thing about the rumor is for
HMD Global
to manage to score a partnership with one or more US carriers, but that could be very hard to achieve for a European company that started to operate only two years ago.