Rumor: Sony to release the Xperia Z4 in September, still has SD card support after all?
87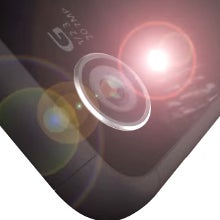 We've been hearing some whispers that Sony may have given up on the 6-month refresh cycle for its flagship handsets and this latest rumor, coming from HDBlog.it, reaffirms that information. Reportedly, Sony has decided to go back to an annual cycle and will be unveiling the Xperia Z4 on the IFA show in Germany – the same annual event, at which the
Xperia Z3
and
Z3 Compact
were announced in 2014.
Fret not, at least we have a couple of
leaked renders
to gawk at – it seems the Z4 will be
very similar
to the Xperia Z3, but with thinner bezels and slightly slimmer body. Additionally, HDBlog's sources say that the Xperia Z4 will not be losing its SD card support, contrary to earlier rumors, sparked by an alleged
leak of the Z4's chassis
.
So, we are guessing that Sony came to the conclusion that refreshing a flagship line twice per year is both a bit too costly, and possibly discouraging to new customers (why buy the 3-month old flagship, when there's one coming in another 3 months?). Either that, or it was pleased with the Xperia Z3's reception and sales, and decided to run with it for a bit longer.