Rooting your handset that runs Android 5.0 might not be such a great idea
36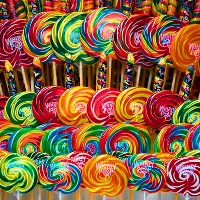 A change in the way that the Android OS handles OTA updates, might have you thinking hard before rooting your Lollipop powered Android handset. Up until Android 5.0, OTA updates would patch each file on your system partition individually. When running the recovery program, it would apply the patch to files that had the correct signature. The problem with this, is that it is a time consuming process. On the other hand, it had the advantage of leaving alone files that were changed from customizing your phone.
With Android 5.0, OTA updates patch the entire system at once. This is done to allow for verified boot, which was added in KitKat. According to the Android website, "
this experimental feature helps Android users be sure when booting a device it is in the same state as when it was last used
." And not having to go through each file individually does have the advantage of being faster.
One downside to patching the entire system at once is that the signatures won't match on files you've changed. This would prevent any OTA update from working. If you must root your Lollipop powered phone in order to scratch your customizing itch, you will need to flash a clean, stock version of Android 5.0 on your handset before attempting to download and install an OTA update.
source:
Android
,
AndroidPolice
via
BGR