Rise Alarm Clock redefines simplicity in a clock app with new interface ideas
7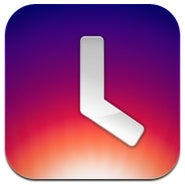 Alarm clock apps are usually a utility you just use without paying much attention to. After all, they all do almost the same thing - the alarm rings, you snooze it and that's it. By now you have probably gotten used to the terrible interface of stock (and most third-party) alarm apps with the clunky time selector and settings.
And here comes
Rise Alarm Clock for iOS
, an application that takes the alarm interface seriously yet simply. With an uncluttered interface and a simple idea - drag your finger up or down to change the time, swipe right to turn it off.
It doesn't get any simpler and when you're half-awake simplicity is all you need. So why don't you give it a shot, it supports repetitive alarms, snooze time adjustments and setting the ringtones, and of course it works when the app is closed. The app costs $1.99 and you can get it at the link below.