Results: HTC U11's Edge Sense squeeze feature - useful or gimmick?
13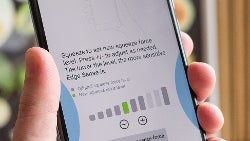 So, HTC finally announced its 2017 flagship – the HTC U11. With a marketing campaign spearheaded by the slogan "Squeeze for the brilliant", we had to wonder "What is this all about?".
Turns out the U11 can sense when the user squeezes its metal frame and launch a pre-set app when that happens. There are two gestures – a quick squeeze or a squeeze hold. As for what gets launched – that's up to the user. Additionally, the camera's shutter can be activated with a squeeze, instead of pecking for the virtual shutter key. The feature is called Edge Sense.
But is this an actually useful feature, or just a gimmick, which would be forgotten as soon as the user sets their phone up for the first time? We thought we'd ask you what your opinion on the matter is. Here's how the votes tallied up!