Results: Do you like the Nokia 6?
21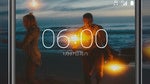 The Nokia 6 looks like a pretty cool midranger. The Snapdragon 430 might not sound like an amazing processor, but 4 GB of RAM, 64 GB of storage, metal-and-glass build, all for $250 sounds quite generous. Plus, it's Nokia, and a lot of people's interest might pique just for the name.
But really, when disregarding the name — the phone still looks and sounds interesting. Of course, we still don't have all the details, and we are quite interested to see the UI that's on top of the Android OS on the device.
We thought we'd ask you, what you think of it? Here's how the poll went!