Researchers find a way to track you via the motion sensors, test your phone here
4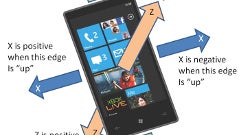 NSA can snoop
on your unencrypted call logs and messages address book. The carriers are able to triangulate you just by the cell tower signal you pick, while GPS positioning leaves a trace everywhere you've been. Anything else coming on to our poor unsuspecting smartphone lovers heads?
Yep, the accelerometer in your phone. This sensor is used to tell the handset whether you are looking at the screen in landscape or portrait mode, and rotate the interface or app content accordingly, as well as for gaming, health and fitness apps, and many more.
The thing is, Stanford researcher Hristo Bojinov found, that each accelerometer gives tiny deviations from the standard measurements, which are unique to each phone, as
no handset gets off the conveyor belt calibrated exactly the same as the previous one
. They aren't strong enough to affect the way your browser page turns from portrait to landscape, but their exact value can be measured and logged in an online database, leaving a unique "fingerprint" that can identify and track your handset afterwards.
Mr Bojinov also found a way to identify your phone by the unique "soundprint" of the microphone in it, though that one requires a bit more effort, and you can see his graph below showing the telling modulations of 16 different handsets tested three times.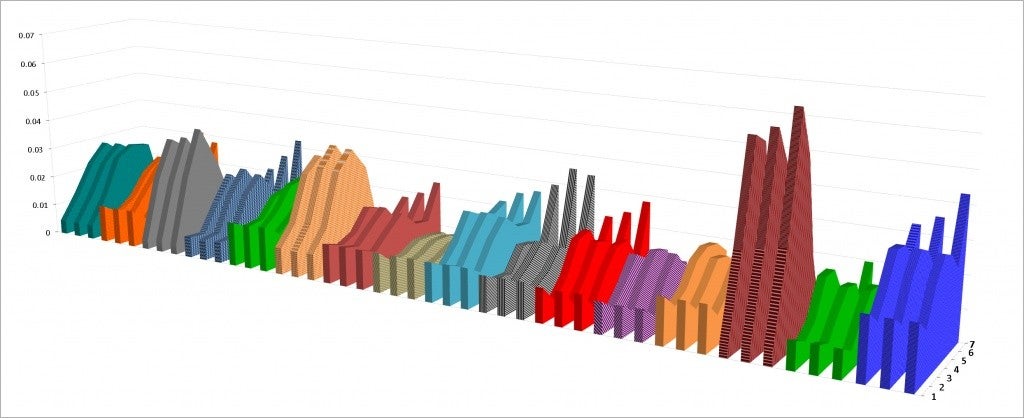 The accelerometer tracking, however, is very easy, and he proved it by creating the website Sensor-ID.com that features a small Javascript piece which logs the values of your accelerometer. This script, he says, can be inserted in any website and be invisible to the user, yet log and track their behavior just by the tiny movement detection sensors in the handset.
Point your mobile browser to the Sensor-ID source link below if you are curious - we already did in the office, and it indeed spits out different values for each phone we tested. In fact, you can see in the chart below how each iPhone measured in an Apple Store, logged different numbers.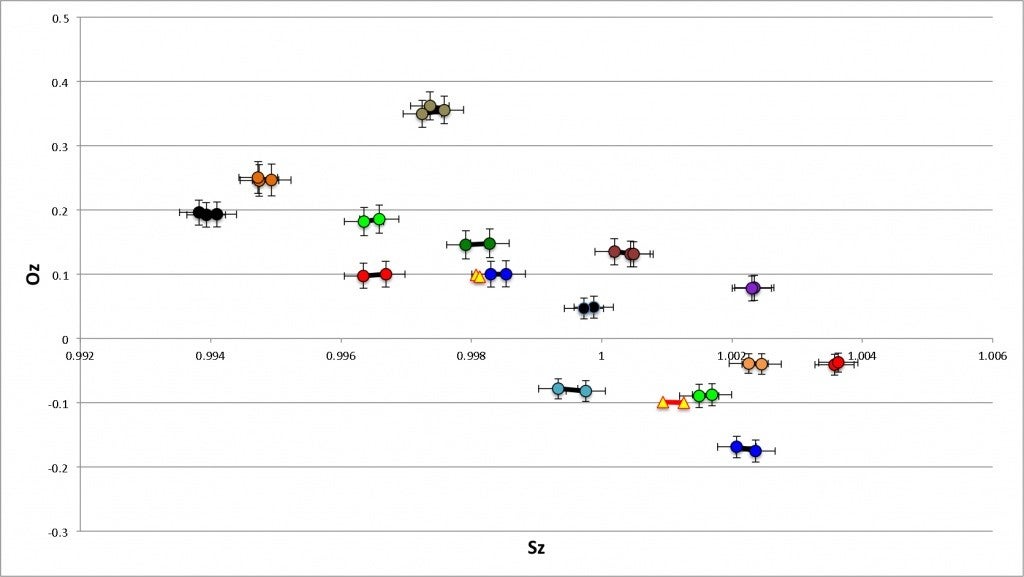 In the words of an Dan Auerbach, staff technologist at the Electronic Frontier Foundation: "
I don't know if it's been thought of before. It's very alarming
."