Apple iPhone 5s has issues with motion sensors calibration that affect gaming
46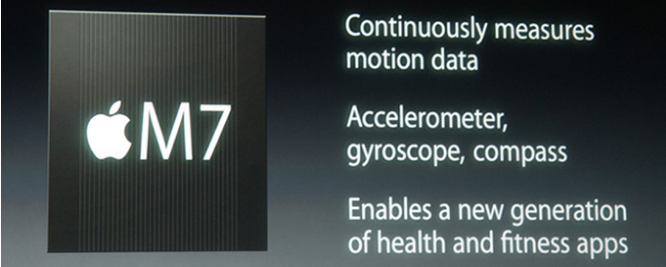 Apple's brand new and uncompromising
64-bit A7 chipset
has a dedicated chip for motion sensing. Separate silicon for always-on tasks is the trend these days, in order to keep the power draw to a minimum, and Motorola did the same thing with its speech-processing chip in the
X8
CPU.
The thing is that the new
iPhone 5s
touts its motion sensing tech as a big deal, planning to use it for elaborate fitness apps and the like, analyzing your every move. The new bubble level, for example, has all the new feature roundups include it as something novel that takes advantage of the enhanced motion sensing ability.
It turns out that the level, compass and other apps that use the iPhone 5s built-in gyroscope, accelerometer and magnetometer, are a bit off, to the tune of 2-6 degrees for the level meter, for instance. This might not seem like much, but in fact could affect your gaming or home improvement undertakings.
Different users are reporting different readings for their iPhone 5s, suggesting that the problem is not with iOS 7, but rather due to ragtag factory calibration, and might not be simple to fix. The
M7 silicon soaks the readings from two sensors Apple is traditionally using
- STMicro gyroscope and Asahi Kasei compass - but the accelerometer is a brand new for Cupertino 3-axis Bosch Sensortech unit.
This means new calibration method had to be done from scratch for the iPhone 5s, and something might have been messed up, or the readings get scrambled along the way to the M7, and maybe even in the new chip itself. Either way, the first iPhone 5s batches could be a few degrees off in their motion sensor readings compared to professional equipment, so bear this in mind.