DEA puts NSA snooping to shame: Hemisphere project can access all AT&T records back to 1987
25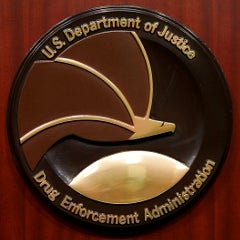 If you thought the
NSA's phone and email records snooping project
was an abomination, wait until you hear that it might not even be the largest one of such kind executed by a government agency.
The DEA - you know, the department in charge of the "war on drugs" - appears to have logged billions of AT&T call records, in fact a 26-year amount, and counting. The so-called Hemisphere undertaking isn't some rusty project, either - it lifted off in 2007 and never looked back.
There is actual AT&T personnel sitting in DEA's offices, helping with the data collection and assisting with, say, tracking those "burner" phones drug dealers use, says the Sunday Times. The report is based on a 27-slide PowerPoint presentation by the DEA, meant for law enforcement officials.
The government is apparently chipping in for the expenses connected with all that snooping that goes back to phone records from 1987, and includes every call that has ever passed through the AT&T network, including from other carriers. As far as these programs go, we wouldn't be surprised if in a few days it becomes clear that Verizon and the rest of the gang are helping the DEA with the same thing, not to mention the Silicon Valley electronics communication giants.