Report says low-cost Apple iPhone to be produced by Pegatron
20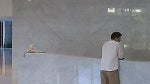 Apple and Foxconn together, is a combination that has worked well for both companies. But according to a published report on Wednesday, Apple CEO Tim Cook is turning to another contract manufacturer to produce the oft-rumored
low-price version
of the Apple iPhone. Not that Pegatron is a total unknown to the handset, as the company did assemble some Apple iPhone models back in 2011.
Some close to the situation say that Apple wants to diversify its production as a hedge against a repeat of last year. In 2012, some units of the
Apple iPhone 5
that came from the Foxconn factories were
sold to end-users with scratches on the casing
. In addition, it seems that Pegatron is willing to manufacture the device for a smaller profit than Foxconn is seeking. The latter has had to spend more money to
improve working conditions
at the company. Pegatron has managed to escape the same scrutiny that Foxconn is constantly under, although that might change with Apple giving the company more work.
Pegatron's Q1 revenues amounted to $219.1 billion NTD ($7.4 billion USD). That compares with Foxconn's revenue of $809.1 billion NTD ($27.3 billion USD) for the same period. But that doesn't mean that Pegatron can't grow. With 100,000 employees in China and Taiwan, the company plans on
expanding its work force by 40% in China over the second half of the year
. That alone is a pretty good sign that Pegatron is doing something related to Apple over the last 6 months of the year.
Apple might be taking a risk by moving some production of even a new iPhone variant to Pegatron. Last year, Apple gave the contract manufacturer some business by having the company manufacture some units of the
Apple iPad mini
. But
yields were low
and Apple gave some of the business back to Foxconn. Pegatron CFO Charles Lin says, "
There's a learning curve for any new products, so our yield rates are increasing
." Meanwhile, Apple has yet to introduce a low-priced version of the Apple iPhone although at D11 last night,
Apple CEO Tim Cook left the door open a crack
to the idea that
Apple might produce two new versions of the iPhone
in one year.
source:
WSJ