Two new Apple iPhone models coming next quarter, Samsung Galaxy Note 3 to launch as soon as July?
57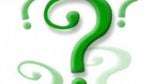 Apple CEO Tim Cook appeared at D11 on Tuesday night and gave an explanation why Apple doesn't release
more than one variation
of the Apple iPhone each year. On the other hand,
the executive seemed to open the door a little
, to the idea that more than one version of the phone could be launched at the same time.
Nonetheless, we suggest that you grab your salt shaker and take with a grain of salt the report from those all-knowing industry sources in Taiwan. These guys are saying that Apple will be launching not one, but
two Apple iPhone models
in the third quarter of this year. The phones could be launched as early as next month and will include "
a revised version
" of the
Apple iPhone 5
(which would probably be called the
Apple iPhone 5S
) and a low cost model of the device. The latter would have hardware specs similar to the
Apple iPhone 4S
, but with a lower resolution screen and a less powerful processor.
Shipments of the new Apple iPhones are expected to peak in August and September after starting at the end of June. All together, 100 million to 120 million units of all iPhone models are forecast by these industry sources to ship in the second half of 2013. If Apple is indeed this close to launching two new versions of the iPhone, we are surprised by the lack of any leaked photographs of either or both devices. No one has left a prototype in a bar for some time, although
it did happen to the Google Nexus 4 last year
.
And with that segue to Android, the same report says that Korean OEM Samsung could be looking at a
July-August launch
for the Samsung Galaxy Note 3. Considering that Samsung's J.K. Shin has stated that the phablet
would not be introduced until September's IFA show
in Berlin, we would tell you to start shaking that salt. The Samsung Galaxy Note 3 is rumored to have a 13MP rear-facing snapper
with OIS support
. There is also speculation that Samsung has reduced its target of shipping 70-80 million smartphones in the current quarter although it might hit the higher figure by the end of the next quarter.
source:
DigiTimes