Report: Motorola Vanquish is the DROID RAZR HD, Motorola Asanti heading to AT&T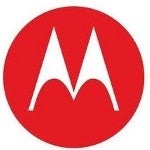 Remember that picture we showed you of the
Cellebrite machine with the XT926 on it, referencing the Motorola DROID RAZR HD
? According to information from
PocketNow
, the Motorola DROID RAZR HD will be
sold globally as the Motorola Vanquis
h. In the states, it will be sold as model XT926 via Verizon (just as it said on the Cellebrite machine), model XT922 and XT980 in China and globally as XT923 (UMTS) and XT925 (LTE). All that is known is that the model will be the first DROID to feature a 720p HD screen.
Motorola Dinara, or the MB886
. The Dinara, which does not sport a physical QWERTY but does support LTE, is a handset we've mentioned to you before as
being a successor to the Motorola DROID BIONIC with a 13MP camera, edge-to-edge display and a non-removable battery
.
Other Motorola handsets mentioned by
PocketNow's
source include the
Motorola
Primus XT621 and
Motorola
Yangtze XT881/XT885/XT886/XT889/MT887. The latter model was
introduced in China as the Motorola RAZR V
and looks to be a model that will be released around the globe. In fact, we recently
pointed out the MT887 as possibly being a Chinese version of the Motorola DROID Fighter
. The Motorola RAZR V has a 4.3 inch qHD display, a dual-core 1.2GHz processor and an 8MP camera. It is expected to launch June 2nd.
Lastly, Sprint is expected to be receiving a sequel to the well-received Motorola PHOTON 4G, named the Motorola PHOTON Q 4G LTE.
source:
PocketNow