Is the Motorola Dinara the successor to the DROID Bionic with a 13MP rear camera?
41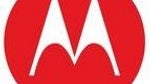 While the Motorola DROID Bionic seems to be the smartphone that
everyone on Verizon is waiting for,
there is something in the wind that might be even better. Even though the DROID Bionic has yet to be introduced, its successor model has already been leaked by sources for Droid-Life. What they are saying is that the Motorola Dinara (code name) will be equipped with an HD screen larger than the 4.3 inches on the Bionic. There will be 1GB of RAM on board. And while similar in style to the DROID Bionic, the Motorola Dinara will be slimmer and lighter than that model. In fact, the two models will have the same casing with the difference in screen size accounted for by the Dinara's display going from
edge to edge without a border
. On back will be a 13MP camera with a front facing camera aboard as well.
Other interesting features include a lock button on the side and Holy Cupertino Batman! The
battery will not be removable
.Will this be LTE enabled? Nothing has been said so far, but we would expect 4G connectivity on a device of this stature. There is also the chance that this will end up being offered on multiple carriers. The Motorola Dinara is allegedly under development and since Ice Cream Sandwich has not been disseminated, it is Gingerbread running the show for now. According to the sources for Droid-Life, they are looking for a winter release for the phone. Now we have something to look forward to once summer ends!
If this turns out to be true, those Verizon customers who have their update all cleaned and spiffed up, ready to be used when the Motorola DROID Bionic launches, will have to stop and consider whether a
Bionic in the hand is worth a Dinara coming just a few months later
.
source:
DroidLife
**UPDATE**
Post #283 on Howard Forums has some updated info on this phone and it appears to be Motorola Model MB886 for AT&T. It will be loaded up with Android 2.3.4 with a dual-core processor,1 GB of RAM, a 13MP rear camera, and a front-facing one too. The power button is indeed on the side and there is a rubberized back. At least this makes life easier for Verizon customers with an update!
source:
HowardForums