Motorola ATRIX HD Review
33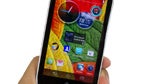 Introduction:
With half of 2012 behind us, it's been an uphill joy ride for AT&T, as the carrier has been graced with some stellar Android powered smartphones. In fact, it's arguable to say that AT&T has the deepest lineup out of all the major domestic carriers – and it looks like it's not stopping anytime soon! Thus far, we've seen flagship devices from HTC, Samsung, and Sony, though, one venerable manufacturer has remained silent throughout it all.
Motorola has been doing some serious work over on Verizon, as its DROID smartphones have taken the spotlight – especially the battery friendly Motorola DROID RAZR MAXX. It's not that AT&T doesn't get its fair share of equally compelling devices, as the carrier nabbed the ATRIX 4G and ATRIX 2 last year, but AT&T customers are starving for something that's similar to what Verizon is blessed with. Thankfully, they're heeding the call now that the Motorola ATRIX HD is finally here, which is sporting a drool worthy $99.99 on-contract price. After seeing so many stellar devices for AT&T, the ATRIX HD has a tough battle ahead of itself in an attempt to stay relevant amongst the pack.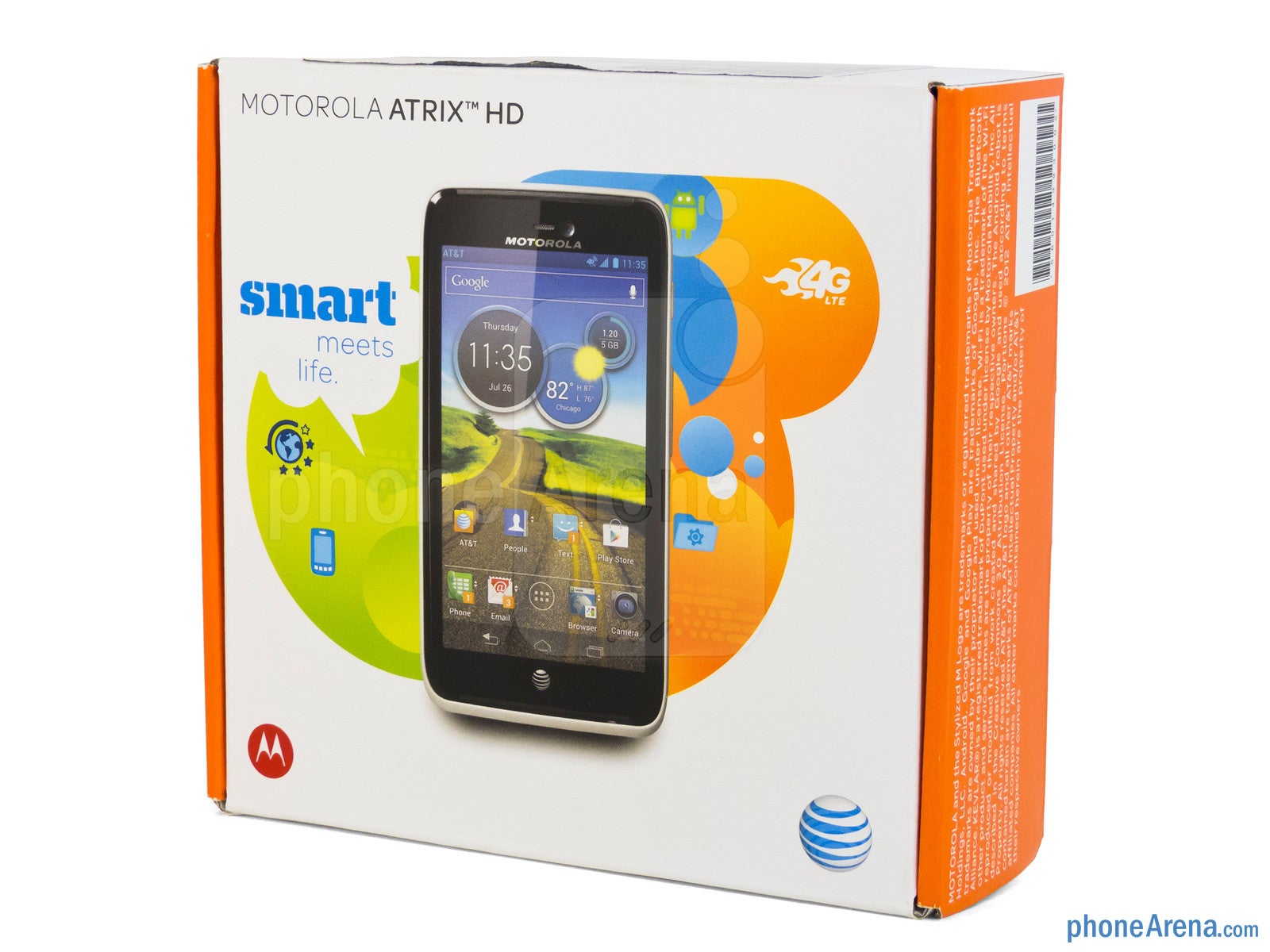 The package contains:
microUSB cable

Wall Charger

Quick Start Guide
Design:
Let's not beat around the bushes with this one people, but there's not much originality found with the design of the Motorola ATRIX HD – it's actually a bigger version of the Motorola DROID RAZR MAXX. We're not too keen about its black/white paint job, but for those who prefer a uniform body, it's also available in all-black. At its core, the ATRIX HD is a solidly built handset, which is evidenced by its sturdy plastic body, clean looking KEVLAR rear backing, and water resistant nano-coating. Still, our biggest gripe is that it feels too unwieldy in the hand because of the larger bezels surrounding its 4.5" display. By comparison, its overall size is nearly identical to the HTC One X because of those wider bezels.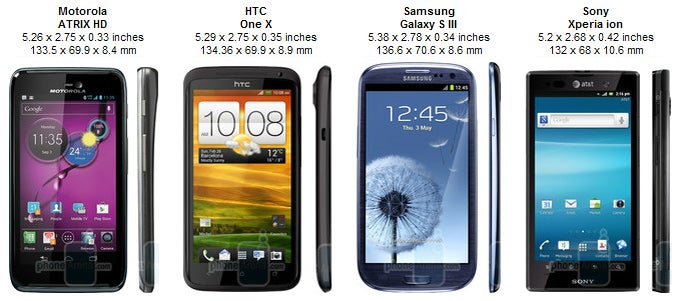 You can compare the Motorola ATRIX HD with many other phones using our Size Visualization Tool.
Call it a rarity still, there are

no capacitive Android buttons

whatsoever with the handset, since they're incorporated into the platform. Meanwhile, above the display, we find a very tiny

earpiece

, green LED notification light, and its front-facing camera, which has the ability to shoot 720p videos.
Just like the DROID RAZR and DROID RAZR MAXX, the ATRIX HD has a plastic flap on its

left side

that tucks away its microSIM and microSD slots. Additionally, the placement of its physical power and volume buttons are in the same locations on the

right edge

. However, we're not fans of their indistinct feel and stiff response. Rounding things out, we spot the handset's 3.5mm headset jack, microUSB, and microHDMI ports all lying on the

top edge

of the phone – though, it's worth noting that this ATRIX doesn't feature Motorola's Webtop experience.
Much like its rivals, the ATRIX HD packs along an 8-megapixel auto-focus

camera

with LED flash – with three notches nearby that tucks away the internal speaker. There's no way of getting easy access to its 1,780 mAh battery.
Display:
Rather than employing an AMOLED panel, like what's found on the DROID RAZR and RAZR MAXX, Motorola instead opts to grace the ATRIX HD with a

4.5" HD (720 x 1280) ColorBoost TFT display

. Naturally, its pixel density of 326 ppi produces some sharp details that allow us to easily recognize fine text. And even though Motorola doesn't elaborate on the ColorBoost technology, our eyes take note of the superb and vibrant color reproduction of the display, which is a bit more natural in tone when compared to the over-saturation of AMOLED panels. Throw in some decent viewing angles and a high brightness output, it really comes to life in many aspects – albeit, it still requires some shielding in direct sunlight. There's no arguing that it's one sharp display, but it still doesn't come off as being more compelling than the Super LCD2 display of the HTC One X.




Motorola ATRIX HD 360-Degrees View: