Report: LG develops smartphone that uses magnetic resonance charging
13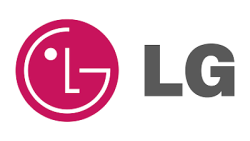 Business Korea is reporting that LG has produced a smartphone that uses magnetic resonance technology to charge the phone's battery from 2.75-inches away and closer. While magnetic induction requires a handset to be placed on a mat in order to power up the juicer, magnetic resonance allows a phone's battery to be powered up while away from the charger. Recent advances have allowed that distance to widen from .78-inches to the aforementioned 2.75-inches.
Additionally, the magnetic resonance charging can reach 7 watts. That should be fast enough for even the most impatient power user, and should allow the latter to fully charge his/her handset (or come close) inside an hour.
Some smartphone manufacturers are said to be working hard on developing handsets that use the magnetic resonance charging technology. It is expected that companies like Meizu, Oppo and Huawei will launch phones with magnetic resonance charging capabilities as soon as next year. Business Korea's report says that LG has already finished the development of its own phone sporting the charging technology, and is deciding when the best time is to release it.
source:
BusinessKorea
via
BGR