HTC continues to spill red ink for a third subsequent quarter, loses $62 million in Q1 2014
38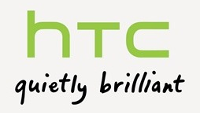 Taiwanese manufacturer HTC released its financial report for Q1 2014 and it appears that it has not balanced the books yet. The company continues to lose money for a third subsequent quarter, as it has lost roughly $62 million (NT$1.88 billion) from January 1 to March 31,
just as it was predicted roughly two months ago
.
HTC's revenue for the period has also fallen to about $1.1 billion (NT$33.12 billion) in Q1 2014, which is a 22.6% drop in comparison with the $1.42 billion (NT$42.9 billion) that HTC earned in the previous quarter. Additionally, HTC's operating loss for Q1 2014 was $68 million (NT$2.05 billion), which means that it's losing roughly $0.076 per single share. Just before HTC announced these financial results, its shares had climbed 3.6% up, which is the highest result for several months.
"HTC is still losing market share in major countries and there were no devices during the first two months of the quarter,"
revealed Birdy Lu, an analyst with Deutsche Bank AG.
"The important thing to watch will be whether they can sustain sales into the third month after M8's product release."
The sales of the
HTC One (M8)
, the company's flagship smartphone for 2014, were off to a slow start despite the massive hype around the device.
As we reported the other day
, the One (M8) purportedly accounted for 1% of HTC's mobile web traffic in the USA during the first week after it got launched.
"The M8 is good, but it's not as revolutionary as the previous flagship,"
said Dennis Chan, an analyst with Yuanta Securities.
"Everyone is watching the second quarter to see how it sells."
Hopefully, the One (M8) will get HTC back on its feet and return some profit during the upcoming quarters of 2014.
source:
HTC
via
Reuters