Report: Bixby powered Samsung smart speaker to launch in the first half of next year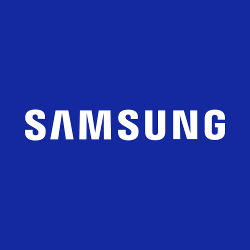 Amazon's category creating Amazon Echo first was offered widely in the U.S. during the summer of 2015. Since then, the combination of a speaker and a virtual assistant has become such a big hit that almost every major consumer tech company has developed a smart speaker of its own. Google has Google Home featuring
Google Assistant
, and the Microsoft Invoke is equipped with Cortana. The Apple
HomePod
,
now expected to launch early next year
, carries Siri, and Sony's smart speaker will come with Google Assistant.
Earlier this year, there was a rumor that Samsung was going to produce a smart speaker of its own, using Bixby as the virtual assistant.
Samsung first denied the rumor
, and
then did a 180 degree change of face
. Today, a report published by Bloomberg said that Samsung is indeed planning on manufacturing its own smart speaker, and will launch it in the first half of next year.
Similar to Apple's delayed HomePod, Samsung will focus on audio quality and controlling smart appliances such as smart locks. The device will sync with Samsung Galaxy smartphones, TVs and other devices. According to the report, Samsung is looking to price its smart speaker in the $200 range. That will make it much cheaper than the $349 that Apple plans to charge for its smart speaker.
Gartner says that the smart speaker market will balloon to $3.5 billion by 2021, up from last year's $720 million. And it appears that anyone who is anyone in tech will have their own model to sell.
source:
Bloomberg