Samsung on a Bixby-powered smart speaker: we'll pass
8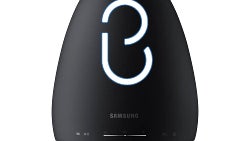 Samsung may be an electronics juggernaut, covering the gamut from TVs, to fridges and high-end smartphones, but for all its production might it may have come to the realization that it can't be successful everywhere. Smart home speakers are one area that is hot and bothered, but also where the incumbents are light years ahead already, with Amazon selling millions of its Echo roster, and
Apple soon entering the fray
, not to mention the rest of the Silicon Valley juggernauts.
Thanks, said Samsung, we'll pass on the whole artificially intelligent speaker thingy for now, even though we got
Bixby
and all that, and have tried to shoehorn their poor soul in a speaker
for a year already
. Or, in a nutshell: "S
amsung currently does not view Al speakers as marketable, as the global market is already dominated by unbeatable Amazon and the Korean market is too small to make profits
."
There you have it - Samsung apparently has a small team working on Bixby, and they've kept themselves occupied with how to make the thing run in English, so for the time being we will be spared yet another smart speaker hitting the market, and given away for free with the
Note 8
, for instance. Whew, dodged that one.