Report: Apple looks to replace Samsung as chip vendor
99+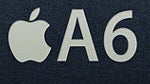 "When Apple shifted from 45 [nanometers] to 32 [nanometers] nobody knew. You may have bought an iPad with a 45-nanometer chip or a 32-nanometer chip. They switched over slowly without anybody knowing it."-Gus Richard, Piper Jaffray
Piper Jaffray analyst Gus Richard is passing along the word that Apple is looking to
lessen its dependence
on Samsung-produced chips. While it isn't known if this is the
direct result of the many legal battles between the two
, Richard says that Apple is talking to TSMC about chips using the 20nm manufacturing process. A chip industry source confirms the analyst's story, saying that the relationship between Apple and Korean based Samsung has deteriorated to the point where both sides are just looking to fulfill current contracts in force, and then breaking up. Yet another Asian source says that Apple will be turning to TSMC for its quad-core chips.
Piper Jaffray's Richard says that Apple's possible dependence on TSMC could have a negative impact on other customers of the Taiwan based chip maker. Considering that the Cupertino based firm is the
largest buyer of chips in the world
for a consumer products company, TSMC will have to delay or cancel the shipment of chips for some of its smaller accounts as it attends to Apple..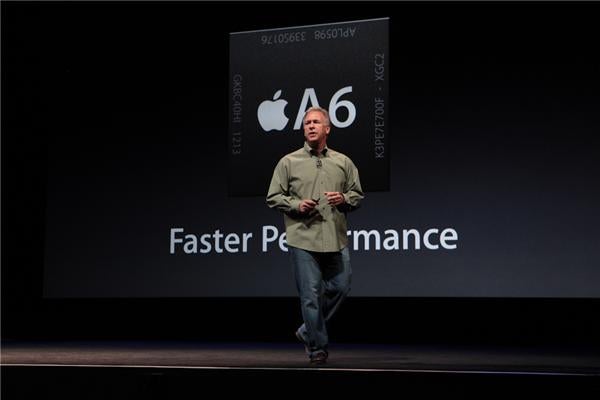 Phil Schiller introduces the Samsung produced A6 for the Apple iPhone 5
The analyst adds that the switch will not come overnight. Apple is expected to ramp down business from Samsung while starting to ramp up orders to TSMC. When Samsung switched from the 45nm process to 32nm, most Apple device buyers never knew. Some $399 Apple iPad 2 models received the
32nm Apple A5 chip instead of the 45nm Apple A5 providing them with better battery life
. He also expects Apple to send its design to TSMC early next year to see if they can make it, with production starting late in 2013. This is confirmed by Citigroup's market research fellow, J.T. Hsu, who said that Apple began checking out TSMC's 20nm process in August this year and risk production will start in November with production in volume expected to start in Q4 of 2013. And for the 14nm process? Richard says that he hears that for those advanced chips, Apple is
talking with Intel
although he stressed that there is no deal done between the two.
The current A6 chip used in the Apple iPhone 5 is a
32nm process product manufactured by Samsung
. A 20nm chip would be 30% faster and use 25% less power than a 28nm process chip. Meanwhile, while a
similar rumor about Apple leaving Samsung for TSMC spread in March of 2011
, the current speculation seems to be corroborated by too many sources not to have some truth to it.
source:
CENS
,
MacRumors
via
CNET