Report: Apple iWatch to support third party apps and come out of the box with an App Store
17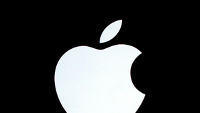 As the days grow shorter until
Tuesday's big Apple event
, the latest speculation involving the Apple iWatch has to do with apps. According to those familiar with Apple's plans, the tech titan has already passed out pre-release versions of an Apple SDK for wearables, to major social networks and services companies. Those receiving the wearables SDK must already have an iPhone or iPad app in the Apple App Store. The iWatch is expected to not only support third party apps, it will launch with an App Store pre-installed, right out of the box.
Apple plans on showing off some third party apps available for the iWatch, at Tuesday's event. With the timepiece
still not expected to be available until the beginning of 2015
, developers will have time to have their apps ready by the time that the device launches. The Apple iWatch will contain a number of sensors that will track blood, sweat and
tears
motion. In addition, a user's sleep patterns will also be captured, and there will be NFC connectivity
tied in to Apple's rumored new iPhone Wallet
.
We don't have to tell you that Apple has a lot riding on this device, and will surely take the time between the wearable's introduction and launch to stir up demand for the iWatch. It is the same routine employed with the original
Apple iPhone
, which was
unveiled by Steve Jobs on January 9th 2007
at MacWorld, but was not launched until June 29th of that year. By the time the iPhone was available, it already had been advertised heavily by Apple, and covered extensively by the media.
source:
9to5Mac
via
Gizmodo