Report: Apple and Samsung in settlement talks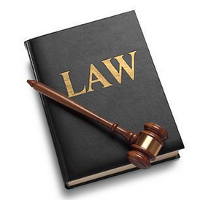 Right on the heels of
Apple's settlement with Google's Motorola Mobility
, which resulted in the dismissal of any remaining lawsuits between the two tech firms, there is talk that Apple and Samsung are sitting down to discuss a similar deal. The
thermonuclear war that Steve Jobs had promise to unleash on Android
, was created in the mind of the late Apple co-founder during a time period when iOS was in a stronger competitive position. Times have changed and Apple seems ready to put all of its legal issues behind it.
In the first patent trial between the two firms,
Apple won a verdict of $930 million that is under appeal by Samsung
. In the second trial,
Apple won $119.6 million
even though most experts had predicted that Apple would win a larger verdict in the second trial. That forecast was made due to the suit's inclusion of more recent models like the
Samsung Galaxy S III
.
Samsung is appealing that verdict
as well.
Samsung and Apple have tried before
to work out a deal.
Before
and after both trials, Judge Lucy Koh requested that both sides reach out to each other via mediation, but each time, the talks failed.
source:
KoreaTimes