Steve Jobs vowed revenge on Eric Schmidt over Android
99+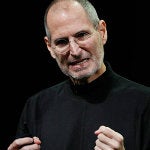 Monday will bring one (of likely many) biographies on Steve Jobs. This one by Walter Isaacson includes the story of the falling out between Steve Jobs and Eric Schmidt. The story has been leaked to the New York Times and Associated Press (likely to stir up free advertising for said book,) and it's a pretty interesting one.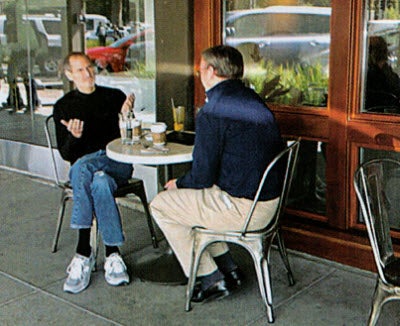 Of course, Eric Schmidt was on the board at Apple from 2006 to 2009, while also acting as CEO of Google. The two companies eventually started competing with each other through iOS and Android, so Schmidt left Apple's board. When Steve Jobs saw Google release Android, he apparently felt it was a great betrayal, and told Isaacson that he felt Android was a "stolen product." Jobs was especially angered with a January 2010 Android device by HTC, which Jobs felt had many of the features of iOS including multitouch.
Apple has since sued HTC and other Android manufacturers multiple times. Jobs told Isaacson:
I will spend my last dying breath if I need to, and I will spend every penny of Apple's $40 billion in the bank, to right this wrong. I'm going to destroy Android, because it's a stolen product. I'm willing to go thermonuclear war on this.
Also, when Jobs and Schmidt met at the cafe in Palo Alto, Jobs also told Schmidt:
I don't want your money. If you offer me $5 billion, I won't want it. I've got plenty of money. I want you to stop using our ideas in Android, that's all I want.
Thermonuclear war seems quite extreme, especially given that as far as Jobs was concerned Apple had never stolen an idea from any other company ever. Still, it does give insight into the rash of lawsuits between Apple and Android handset makers. It will be interesting to see if Jobs' vendetta against Android continues now that he has passed. Stories like these are tough, but even though Steve was a genius, he did have a darker side and had a hand in some terrible things the least of which is this vendetta.