Reminder: iOS 8.4 release date and time is today, June 30; update brings Apple Music to the iPhone and iPad
11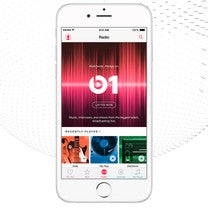 iPhone and iPad users, listen up, as we have a reminder for you. iOS 8.4 – the software update announced by Apple at
WWDC 2015
– is almost ready to be released. In fact, it is to be rolled out in just a few short hours. As we reported a couple of days ago, the iOS 8.4 release date is today, June 30, and the update is scheduled to go live at 11:00AM Eastern time (10:00AM CDT / 9:00AM MDT / 8:00AM PDT).
What should you expect the update to introduce? Well, let's start by saying that you're not getting the
full feature set of iOS 9
yet. That's coming later this year. What iOS 8.4
does
bring, however, is Apple's audio streaming service – Apple Music. Once signed up, you'll have access to millions of songs from popular (and not-so-popular) artists and bands. And if you don't know what to listen to, the Beats 1 live radio will be broadcasting the latest tunes for you 24/7. Apple Music will cost $9.99 per month with a 3-month free trial. You may still tune in to Beats 1 or even without a subscription, however.
Other than Apple Music, iOS 8.4 isn't going to bring a whole lot to the table. The update is going to squash a few glitches here and there, including the notorious
Effective Power bug in Messages
, and that's pretty much it. Nevertheless, updating is highly recommended. We'd advise you to ensure that your iPhone or iPad has at least a few gigabytes of free storage space to process the update without issues. Also, backing up via iTunes prior to updating would be a good idea, just to be safe. As soon as the iOS 8.4 update hits your device, feel free to share your experience with it in the comments below.
iOS 8.4 release time schedule:
U.S.:
11:00AM EDT | 10:00AM CDT | 9:00AM MDT | 8:00AM PDT
Europe:
4:00PM UTC | 5:00PM CEST | 6:00PM EEST
Asia:
8:00PM IST | 10:00PM CST | 11:00PM JST