iOS 9 Beta: First in-depth look at Apple's new OS
18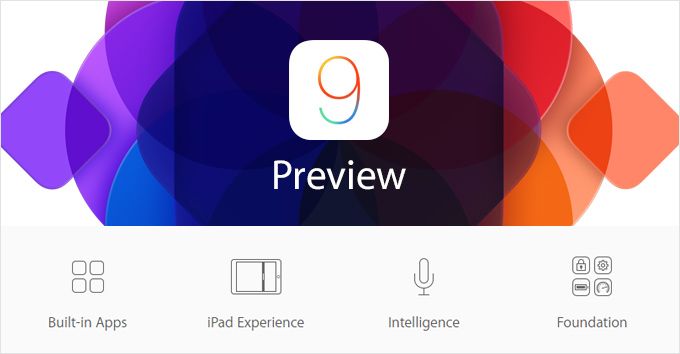 It's unlikely that you haven't heard, but Apple made iOS 9 official the other day at WWDC 2015. Of course, it'll be a while until the software is market ready, but that doesn't mean we don't have the means to preview the new changes, thanks to the Developer Beta program. As you can imagine, we've already loaded one of our resident iPhone 6 Plus units with the new stuff, and have been spending as much time with it as humanly possible.
So what changed? That will be the focus of this piece, and since a number of things
have
changed, you better get comfy, for we're digging as deep as deep goes.
Refining the iOS user experience
Like iOS 8 before it, iOS 9 will focus on refining the design and user experience brought in by the flat-looking iOS 7, which put an end to skeumorphism. Of course, it wasn't just the looks that iOS 7 changed — the logic of internal menus, submenus, buttons, and the like did too. iOS 9 is a lot like that — a few bigger changes surrounded by a multitude of smallish tweaks. Let's start with the first group.
The elephant in the room: Search screen is back!
Without a doubt, the biggest change to the flow of iOS 9 is the re-introduction of the dedicated Spotlight Search screen of old. Available from the leftmost home screen, the pane was axed in iOS 7 and was instead made available through a downward swipe on the screen. In iOS 9, it seems that Apple wants you to have both these options.
Spotlight isn't what it used to be, though — even in name. Now simplified to just Search, Apple has spent considerable efforts on its contextual capabilities by hooking it up to Siri, so meaningful suggestions will be provided before every search — contacts you're most likely to need (e.g. if a managerial meeting is coming up, your boss' details will be available), points of interest nearby, and apps. Search (and Siri) will both work a bit more alike to Google Now, meaning many queries will be instantly addressed instead of just sending you on a web hunt. So you'll be able to check the score of last night's game, get unit conversions, and many more right from that screen and without getting Siri involved (even though its her engine doing the work on the back end).
Lastly, and this is a biggie — Search will be able to not just find your apps, but also do 'deep' searches within them. So if you're looking for a great recipe involving tomatoes, Search will be able to look into your favorite cooking apps and provide suggestions. Best of all, clicking on any of the results will send you
directly
to that page
inside
the app, and not just launch the app and have you repeat the query again. This saves time and effort, making Search far more helpful. Oh, and did we mention that you can now use voice to ask questions? Neat!
Moving onto Siri — even though she and Search are basically melded into one — Apple has done some interesting work, allowing her to be more proactive than before and do stuff without you having to ask. For example, if you typically spend your mornings meditating, Siri will push a shortcut to your meditation app on the lock screen, so you can go right into it as soon as you wake up your iPhone.
Siri will also understand what's going on on your screen right now, so you'll be able to set reminders based on that context — 'Remind me about this tonight' when looking through a client's inquiry in your e-mail app will make sense to her, and she'll make sure you're notified that you have some work left to do later in the evening. She'll also understand trickier queries, such as "Show me photos from my karaoke night last Christmas" and act on them.
A new look for your Recent apps menu
Another noteworthy change, which so happens to tie in with the new Search screen, concerns your Recents apps pane.
The menu in question has seen changes both to its design and functionality, the latter of which has been halved — your favorite contacts will no longer show on the top, as they have instead found a new home on Search. As for the new layout, we're now looking at stacked, cards-style visualization for your apps, which we have to say feels much better than before — we can finally kill off multiple apps easily, without constantly confusing our iPhone as to our intent (scroll or swipe?).
Built-in apps: New, revamped, or tweaked
iOS 9 is also about the essential apps that come loaded by default on your iDevice. Apple has focused on improving several of them, tweaking others a little, and even introducing a whole new one — News. Let's start with it.
Goodbye Newsstand, hello News!
That's right, News isn't just new, it actually kills off your Newsstand app too! For better or worse, your usage patterns will have to change a little, for News is much more alike to other modern news aggregating apps such as Flipboard — you choose your areas of interest, and the app sources the articles from 'top news sources'. The more News learns about your preferences and reading habits, the better its algorithms will be able to sift through the noise and get you what you want.
Since the News app is not yet available with the iOS 9 beta we have loaded on our iPhone 6 Plus, we can only regurgitate what we've learned in the past few days. First and foremost, despite taking over Newsstand's role, it'll sports a decisively different design with appealing editorial layouts that support custom typography, photo galleries, and videos. The company is calling this the 'Apple News Format'
Finally, it's worth noting that Apple will be letting publishers join in on the fun through a new News Publisher program tailored for them. Content creators (for example PhoneArena.com) will be able to add their own RSS feeds to News, and once the aforementioned Apple News Format is made available — custom-tailor their articles for users to enjoy.
Live traffic and Transit view in Maps
Yep, Maps got some love too, and received two very significant improvements. For example, you will now get traffic estimations and closed roads alerts in real time, allowing Maps to better pick your route depending on current conditions, or let you step in if your eyes tell you a better option than chosen is available. It's important to note that, right now, only larger cities seem to have robust traffic info going into Apple Maps, and this may remain the case going forward.
Another often-requested new feature of Apple Maps is Transit view, which gives you info on subway lines in major cities. Right now, transit maps are only available for San Francisco, New York, and London, but we expect more cities will be added in the near future.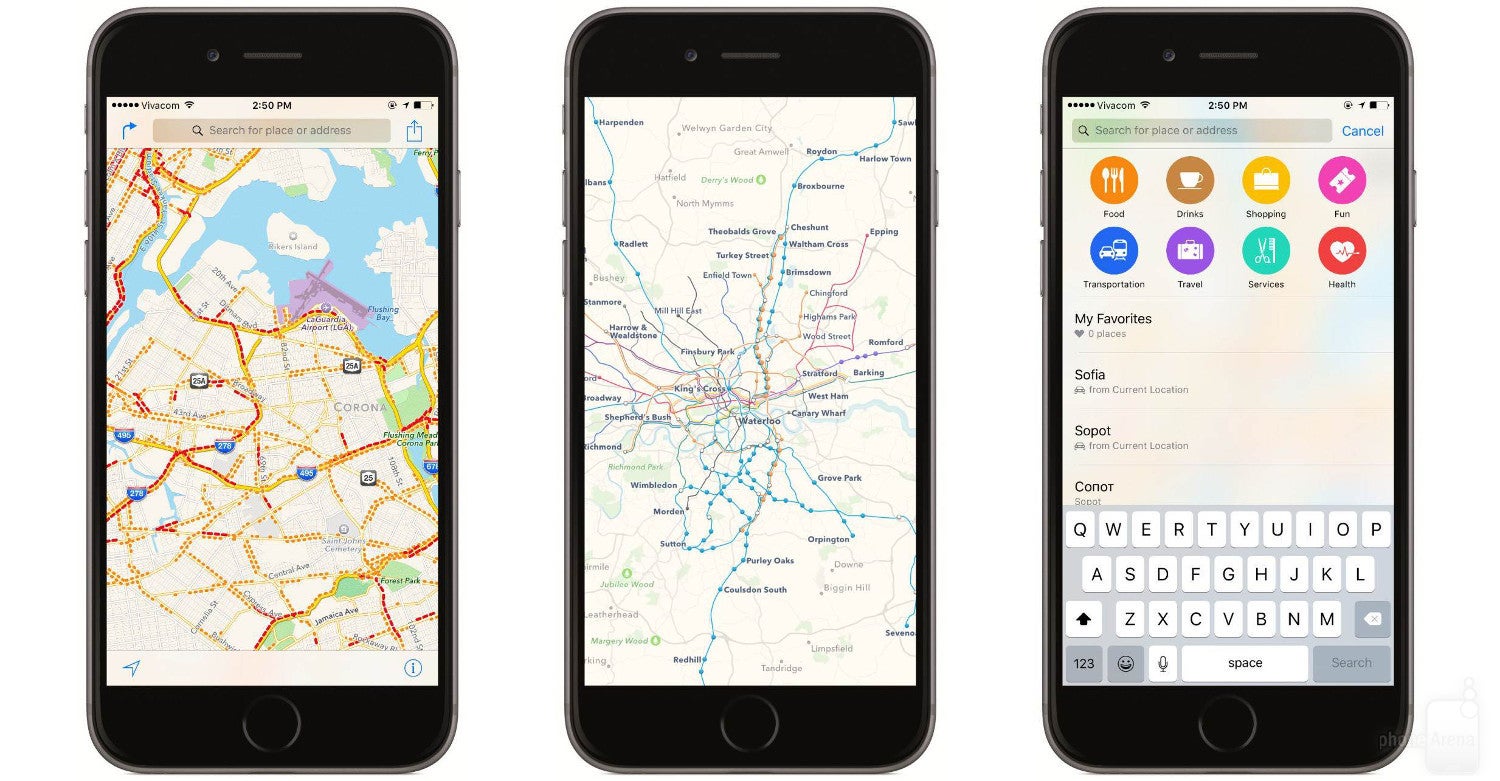 Last, but not least, search within Maps is now
markedly
better, giving you a ton of suggestions for points of interest (POI) nearby. For example, if you're hungry, Maps will be able to split POIs into Fast Food, Groceries, Desserts, and so on, while the Services category includes the likes of Beauty, Banks, Pet, Laundromats, and more. Within every category, you're able to sort through businesses based on their popularity with other users — thanks to Yelp.
Improved Notes
The Notes app has also seen some
note
worthy improvements. A whole host of new features and tools have been added to it — like an impressively easy-to-use ruler that allows you to draw straight lines without problems, pens, pencils, and brushes in a number of colors, an eraser, and of course, the ability to draw with your finger.
Notes can now also do more for your manually inputted lists or reminders. You can change fonts, make your to-do lists numbered and check them off once done, add images and video, and even add sections of a map through Apple Maps.
Music
In case you missed it, Apple dedicated a sizable portion of its presentation to its upcoming new service called simply Apple Music. As the name suggest, Apple is offering to stream your favorite music as much as you want, so long as you're willing to part with $9.99 every month for the service.
Yes, Apple is taking on Spotify, Deezer, and the likes, and with a very respectable repository of over 35 million tunes upon launch, matching the best in the business. The service will also include the so-called Beats 1 radio, which will be managed by various DJs depending on your location, and stream 24/7. The service will also let you watch music videos in HD and keep connected with your favorite artists, who'll have the opportunity to build their own profiles and post images, videos, status updates, and so on.
As you're probably guessing, a service of this magnitude can't possibly be fitted within the existing Music app, and it makes poor sense to out a second app just for the service. Instead, Apple has revamped the good ol' Music to include all of this, and despite the bump in functionality, the version we have on our iPhone 6 Plus is simpler than before. Since Apple Music will not be available until the end of the month, we can't yet preview it for you.
In any case, one of our favorite new pieces of functionality is what we'd call persistent playback controls allowing you to change your song regardless of what you're doing within the app.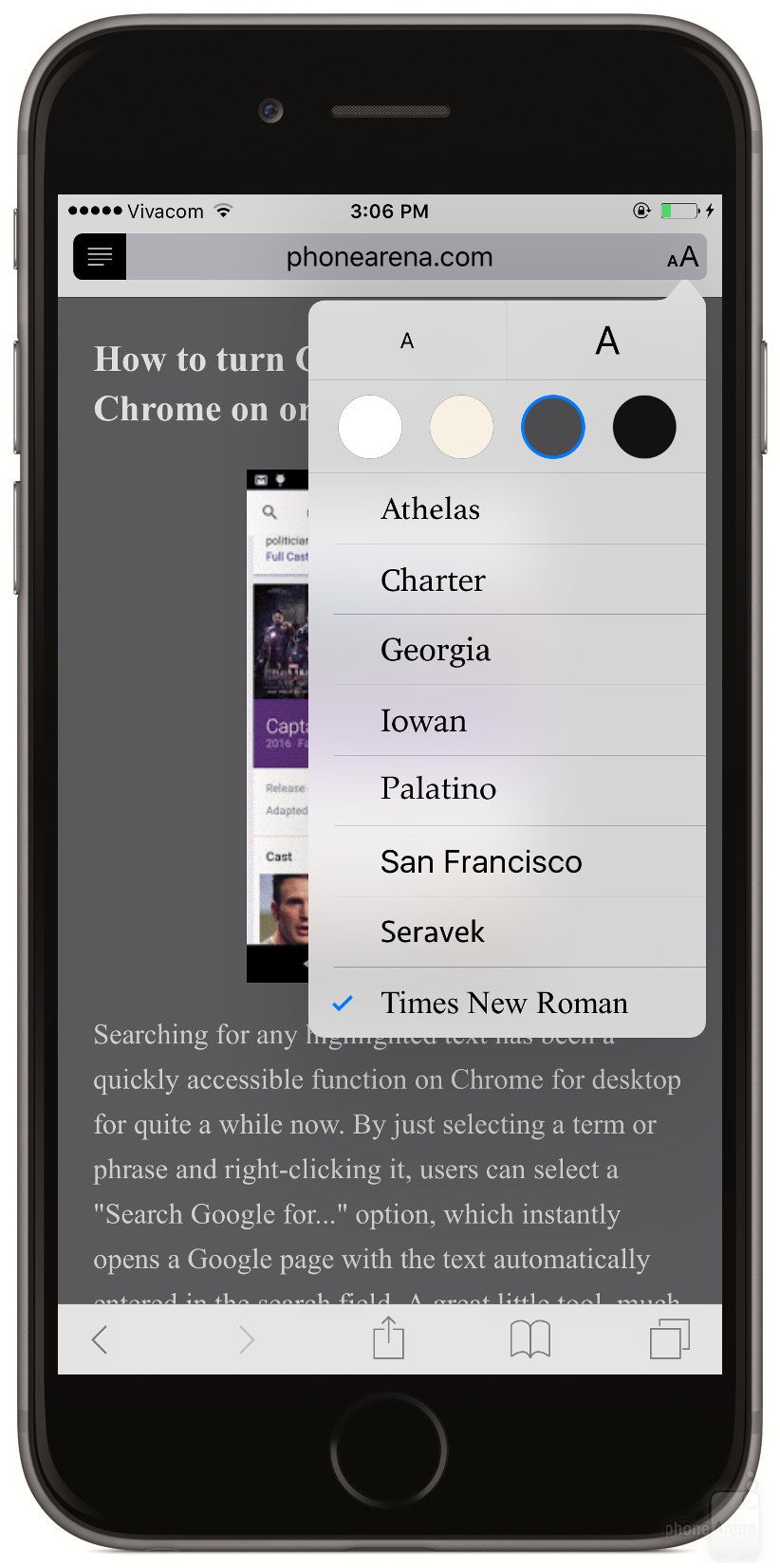 Safari
Safari changed, too, though we had to dig deeper than expected to discover that it has. Known by few, Safari's 'Reader' mode is a favorite feature among its users, as it makes long, complex articles easier to digest by removing everything from the page that isn't essential to them. For example, this very article here would be stripped down to just the text, images, and videos within Reader, making for a more pleasant experience.
Thankfully, Apple isn't ditching the mode, and has instead improved upon it. While you could previously only tweak font size and nothing more, Safari in iOS 9 will let you do that, but also change the font type (a choice between the likes of Georgia, Times New Roman, San Francisco, Seravek, and others), and also choose a solid color for the background The dark grey and black options will be well-received by night owls, we suspect.
Multitasking (iPad only)
While many will be disappointed to hear that the three new iOS 9 features contained within a new Multitasking category — Slide Over, Split View, and Picture in Picture — are available on the iPad only, we're still happy to see Apple finally fill this particular gap.
Starting with Slide Over, it's essentially the smaller sibling of Split Screen — you activate it by sliding from the right, getting yourself a thin, horizontal auxiliary screen that visualizes an app of your choosing (so long as it has been coded to work like this). It's different from Split Screen in that your main app fades into the background a little, and is non active. Swiping from the top on the Slide Over screen will let you switch to another app.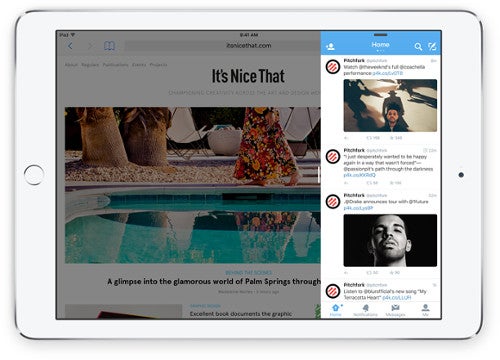 With Split Screen, you can take things further. To make use of it, you
need
to first summon an app with Slide Over, and then tap and hold the divider to expand the previously thin column to, say, half the size of the iPad's screen. This way, not only are both apps properly sized, but they're also active — you can interact with either side.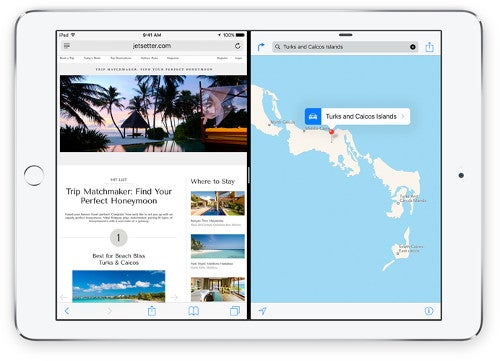 Lastly, Picture in Picture, as you can imagine, allows you to layer a video on top of an existing app. This is done by pressing the Home button whilst watching one, and then choosing a secondary app on top of which the stream will be placed. So if you want to continue watching the last 10 minutes of your favorite TV show whilst composing an e-mail, you can do so with iOS 9 on the iPad.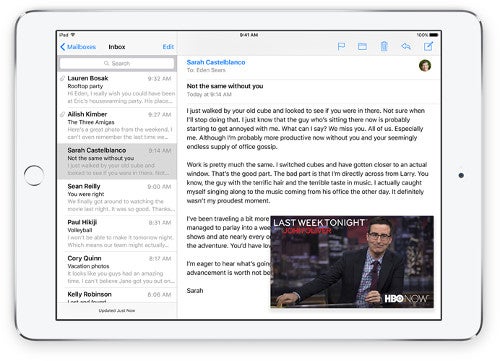 Of course, as the Android faithful will be quick to point out, such functionality has existed on Google's platform for a long time now. Whether Apple's execution will prove superior, however, we cannot tell, as we're yet to test out the feature for ourselves on a compatible iPad.
Under-the-hood improvements
It wouldn't be a proper update if iOS 9 didn't improve upon the underlying code, and we're happy to see that is not the case. Indeed, Apple has made several changes to the core of iOS, specifically in terms of app performance and general security, and has even thrown in a dedicated battery saver mode for the first time ever.
Metal for the app stack
While iOS 8.3 is already pretty smooth on the iPhone 6 Plus, we'll never object to further performance boosts, if only because they help legacy devices run better and ensure the current iPhone crop is well prepared for future expansions. With iOS 9, Apple has ensured that all native apps are taking advantage of its low-overhead API, Metal, supposedly delivering smoother performance. Seeing as users will soon be making use of the aforementioned Split Screen feature on their pixel-heavy iPads, we expect that this move is at least partially necessitated by these higher projected requirements for proper operation.
Low Power mode and better general efficiency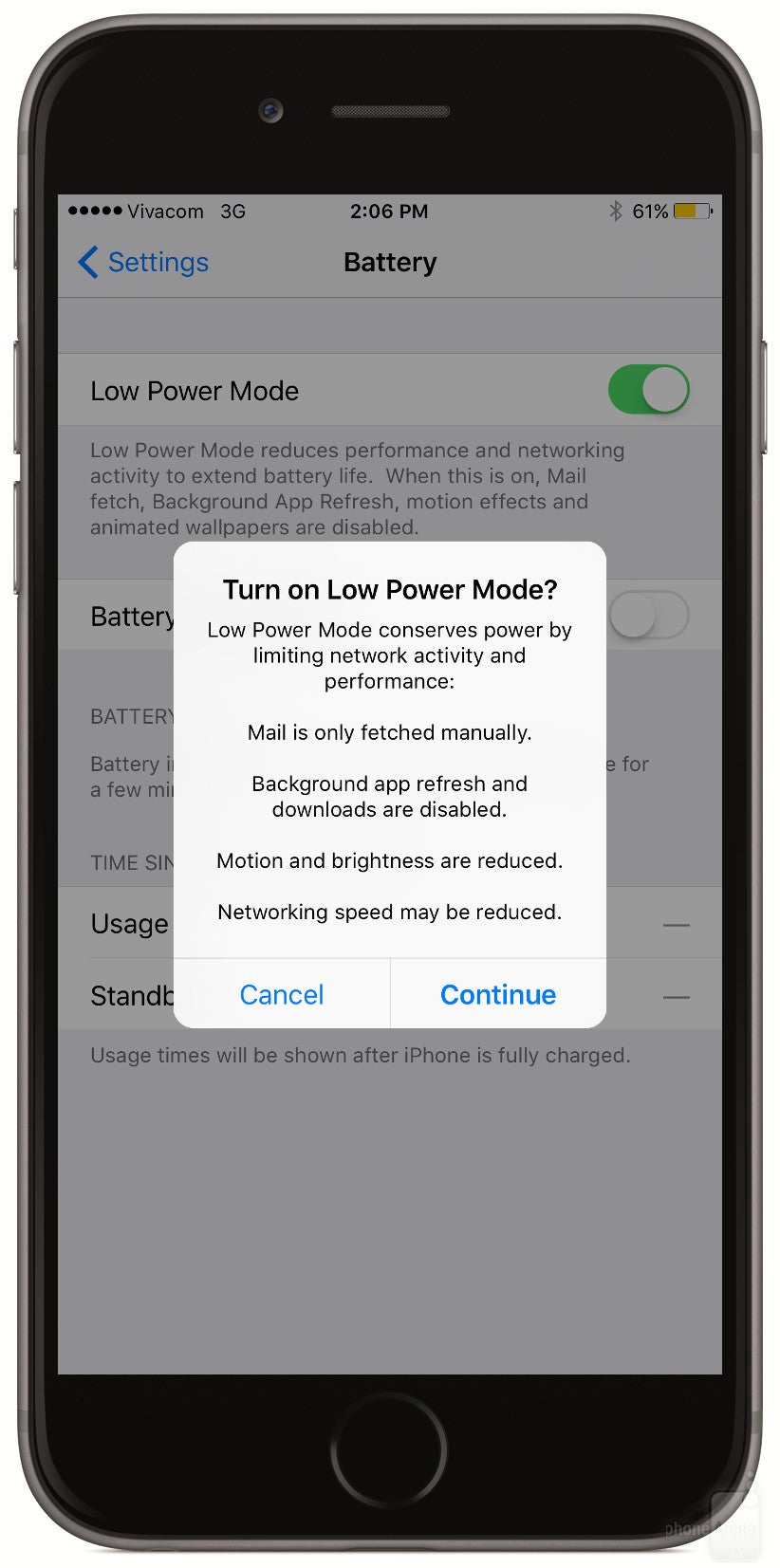 Apple literally glossed over this all-important detail of iOS 9 during its announcement event at WWDC 2015, but we won't tire of bringing it up over and over again if need be: iOS 9 is expected to be pretty big for battery life.
From what we were told on stage, battery life will improve by 1 hour on a full charge with the iPhone, and that's without you doing squat. One specific improvement that Apple outlined concerns notifications — if your iPhone is lying face-down on a surface, the software will know not to light up the screen when a new notification arrives (as you won't see it anyway) with the help of its ambient light and proximity sensors.
Taking things further is a new, dedicated Low Power mode, available from the brand new 'Battery' submenu located in the root Settings menu, which (we're told) will extend the life of your iGadget by up to 3 hours. As you can imagine, a price has to be paid — the mode will cut off your automatic e-mail updates (you can fetch manually only), forbid apps from refreshing in the background or sending in notifications, reduce frame rate and screen brightness, and even possibly degrade your network speed by hooking up to an older, but more efficient wireless standard (say, 2G GSM instead of LTE). We're only speculating on that last part, as it isn't entirely clear right now.
Tightening security
Last on our list are two changes that are not exactly behind-the-scenes, as some of us will be actively interfacing with them. They concern the security of your device, and as such are very welcome.
First off, Apple is ditching four-digit passcodes, and will now ask for six. This will increase the number of possible combinations to a million — 100 times more than before. If you
really
don't like the idea of a six-digit passcode, you can still manually revert to a four-digit one. If you have Touch ID, this is unlikely to matter for you, but if you're on an older iPhone, this simple change will decrease the odds of having your passcode guessed through social engineering or sheer force.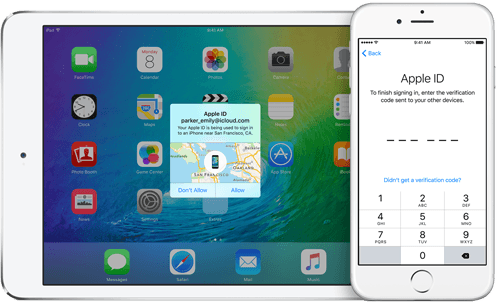 Secondly, Apple is adding two-factor authentication to your Apple ID, allowing you to catch intrusions as they happen in case your password is compromised. The way this will work is very much alike to what Facebook has going on — logins from unknown browsers will trigger a red light, and all your other Apple devices will receive a prompt with a unique code allowing you to continue. The thinking behind this feature is simple: Attackers may have your password, but they probably won't have your iPhone or iPad, so you can step in and defend your privacy.
Conclusion
If iOS 9 initially struck you as a small-to-medium update in terms of the changes it brings to the table, this preview likely changed your feelings about it. iOS 9 is big. iOS 9 is significant.
Of course, for the sake of objectivity, we can't pretend that a number of new features aren't already present on iOS' nemesis — Google's Android — at least so long as we're including manufacturer skins too. And while this is sure to incite yet another round of altercations within the community, we're just happy to see these improvements hit iPhone and iPad users, regardless of whether they were externally inspired or not.
If we had to narrow down the changes to just a few that we look forward to the most, we'd be remiss not to single out the supposed battery and performance improvements, the smarter, more contextually-aware Siri, and the addition of a comprehensive multitasking package for the iPad. Sure, we do wish Apple would reconsider adding at least Slide Over to the larger iPhone 6 Plus, but only time will tell if the company comes around to it. Secondary improvements, such as Apple Maps, Safari, and Music, may be lower-key, but will all make a portion of the user base extremely happy.
Dialing back a little, we can't help but remember a key observation when Apple first detailed iOS 8 almost exactly a year ago: Apple is opening up. In a world filled with Android device, this may sound unimportant, but it's an incredible fact in the context of how Cupertino has conducted business for a long, long time. Our hope is that we — the consumers — will be on the receiving end of this change of pace, and in a thoroughly positive way.