Remembering Steve Jobs one year after his passing
43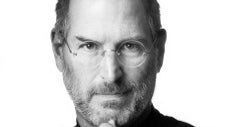 On this day last year
Steve Jobs passed away
. The news took us and most of the press by surprise. Everyone knew Apple's chief executive wasn't doing well, but he managed to keep his life private until his very last moments.
He left Apple at a good shape and that is not surprising, but what few could suspect was the quick and huge sales success of the iPhone and iPad that followed soon after that made the company the world's largest firm by a huge margin. Recently, Apple flirted with $700 price per share and a market cap exceeding $650 billion. This was no coincidence.
The thought that he isn't going to make it much longer might have crossed Steve Jobs' mind the first time he heard his diagnosis of a rare form of pancreatic cancer in 2004. In the following years Apple introduced groundbreaking new products like the MacBook Air, the iPhone, and the iPad, all of which changed or created an industry.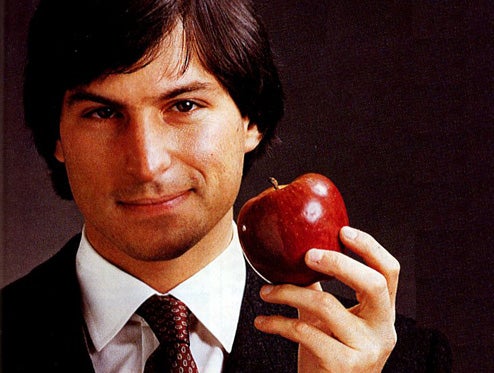 Yet his biggest achievement was Apple itself, not a product. Jobs started preparing Tim Cook, the company's logistics expert to head the company, and that smooth transition to the new CEO is a huge part of Apple's recent success.
The company based in Cupertino, California is now widely seen as a well-oiled, disciplined machine releasing an iPhone once a year, always at the same time and shipping millions of it in less than two weeks after the announcement, and a lot of that is due to Cook. 5 million iPhone 5s were sold in the opening weekend alone. No other company can ramp up production and deliver well polished products in such killer times. Even Samsung that comes closest takes months to bring its Galaxy S III flagship to one of world's biggest markets, the United States.
One year after: has Apple changed under Tim Cook?
Apple's former chief executive Steve Jobs however was not just a manager, he was a visionary. 1 year after his passing we keep on hearing reports that the iPhone 5 was the last product approved by Jobs. This means that it's too early to say whether Tim Cook is cultivating the same revolutionary innovation that Apple under Jobs was known for.
It is not too early to conclude, though, that Cook has done a remarkable job in keeping Apple's cash pile growing. Apple shares have nearly doubled in value from around $370 to around $670 in this past year. What's more, the company has widened its geographical outreach delivering iPhones to more than 100 countries.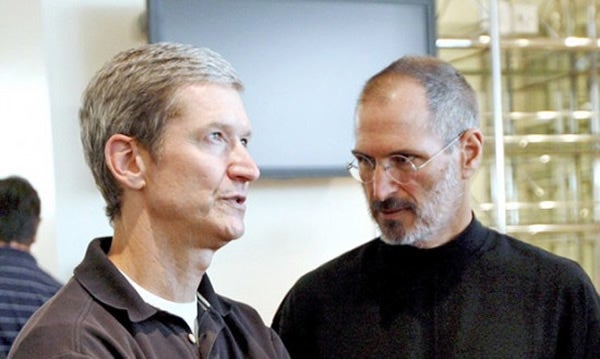 Cook has retained Jobs' punctuality, kicking off presentations with no delay and polishing them to the tiniest detail.
He has allowed, though, the launch of two sub-par products with Siri (which was at least clearly labeled "beta") and most recently Apple Maps. We wouldn't ask the absurd question whether or not Jobs would have launched them. What matters more right now is how quickly Apple will react to fix them.
The big takeaway here, though, is that this one year has been business as usual for Apple. The company proved it is still aggressive in innovation by launching the 2048 x 1536 extremely high-resolution screen on the new iPad (no one has matched that yet, and it's been half a year!). Apple is also leading the way in graphics with both its iPad and iPhone. Finally, Apple is also traditionally pushing the envelope when it comes to battery expectancy on its products as the iPad remains the longest lasting tablet on the market.
"Stay hungry, stay foolish"

"Brave enough to think differently, bold enough to believe he could change the world, and talented enough to do it," Barack Obama on Steve Jobs
Going back to Steve Jobs, we can't forget to remember his life credo of doing what you love. His famous speech at Stanford advised students and everyone watching to "stay hungry, stay foolish." Jobs' beloved child Apple might look more like a well-oiled machine, but we should not neglect the unique mission Jobs had to unite art with technology. A Buddhist until his last days, he saw both as part of one whole.
"Oh wow. Oh wow. Oh wow."
Jobs' last words still echo in our mind when we think about the man that created Apple. What was that kept his mind excited on his deathbed? We'll never know, but it is this genuine excitement with the future that he seems to have successfully passed.
Check out Apple's tribute to Steve Jobs at
Apple.com
, and below you can also find the world's reaction to Jobs' death from last year, and his legacy in products.