Has Apple changed in the one year since Steve Jobs passed away?
94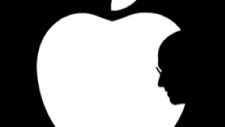 On this day, we mark exactly one year since probably the most influential person in tech, Apple's head
Steve Jobs passed away
.
Jobs was a figure that stood out and he left a company that stands out. The creator of Apple saved his own company from the brink of bankruptcy and grew it to become the world's biggest firm.
But
Steve Jobs was more than just a manager
- he was the driving force that brought us first graphical interfaces and then products like the iPhone, iPad and MacBook Air.
Since his passing on October 5th, 2011, former logistics chief Tim Cook took over the company in a smooth and well orchestrated transition. In the past year, Apple has nearly doubled its market value with shares growing from around $370 to nearly $670. Cook has delivered products like the iPhone 5 with its bigger screen and the new iPad with an extremely detailed display that no other company can match yet.
With an almost perfect financial track record, Cook allowed a few cracks in his image allowing unpolished products like Siri and Apple Maps. The big question, though, is has Apple changed a year after Jobs? Is it still the same company ready to shock the industry with a radically new product like the iPhone? Or has that revolutionary halo disappeared? Vote, but don't hesitate to also share in the comments what do you think changed (or not) at Apple in the past year and what do you expect from the company.