Red Sony Xperia Z1 found; device is running Android 4.4.2
37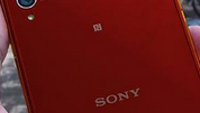 UPDATE:
Sorry folks, turns out there's no red Xperia Z1 in sight, as those were simply created for illustrative purposes by Vietnamese Seacafe.
Not only does it appear that the
Sony Xperia Z1
has a new color choice, it looks like Sony's flagship phone is about to get a chocolate update. Pictures of the Xperia Z1 (apparently in Vietnam) were discovered wearing red, which would be a new addition to the previous white, black and purple. But we're talking more than just a color here. One of the photographs shows the phone powered by Android 4.4.2.
The Sony Xperia Z1 is currently running on Android 4.2.2 and the latest buzz around the water cooler is that
the device will skip Android 4.3 and go directly to KitKat by the end of January
or early February. But that's the OS issue. As far as when we will see the red version of the phone, well that's another story. There is also the possibility that the color will be available in certain markets only.
If you think that a red Sony Xperia Z1 would be the cat's meow, you've either stumbled here from another era or have a penchant for saying antiquated lines. Seriously though, red is a sharp looking color for a sharp looking phone and if it is the color you want for your Xperia Z1, stay tuned. And yes, it might be best to take this with a grain of salt to avoid a possible disappointment down the road.
source:
Seacafe.vn
XperiaGuide
via
BGR