Rayman Fiesta Run is out now on Windows Phone 8 devices
3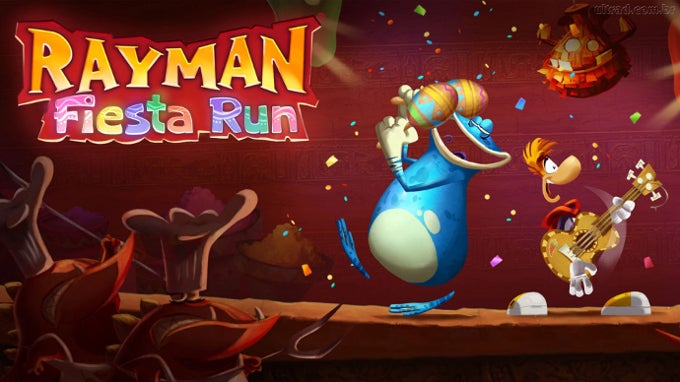 Rayman Fiesta Run, the latest addition to the popular Rayman game series, is rolling out on Windows Phone 8 devices today (February 5) and is already available in select regions. The game belongs to the platformer genre, and was released for iOS and Android several months ago. Players take control of Rayman, who has to jump'n'run his way to victory and collect as much Lums – the in-game currency – as possible.
Rayman Fiesta Run is a sequel to Rayman Jungle Run, which was released more than a year ago. Both games, which are developed by Ubisoft, sport quite similar gameplay, but Rayman Fiesta Run comes with some brand new gameplay features that were absent in the prequel. For example, a substantial new feature is Rayman's added ability to swim, dive, and slide – this has enabled the developer to create more diverse levels. Speaking of levels, there are more than 75 available on board and they will take you on a tour across four different game worlds.
In order to beat each level, Rayman has to collect enough Lums to free several of the so-called Teensies - peculiar beings with magical powers. These Lums can be used as an in-game currency, too – players can purchase various upgrades and content, such as additional health points, playable characters, artwork, or even improve Rayman's signature weapon – the Gold Fist.
The Windows Phone version of Rayman Fiesta Run is rolling out today, so be advised that you might not get it right away. You can check the download link below for availability in your region.
Download: Rayman Fiesta Run (
Windows Phone
|
iOS
|
Android
)
via:
WMPoweruser