Radio Shack files for bankruptcy; Sprint to operate some retail space in as many as 1750 stores
6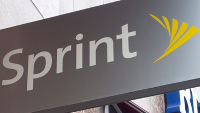 Radio Shack is now officially bankrupt, but plans to continue operations under the protection of bankruptcy laws. The beleaguered electronics retailer said on Thursday that the General Wireless unit belonging to its largest stockholder would acquire as many as 2400 of its 4100 locations. Sprint would come into the picture by taking over some of the retailing space in as many as 1750 Radio Shack stores, thanks to an agreement with General Wireless parent Standard General.
In a separate statement, the nation's third largest carrier said that it would sell "
mobile devices across Sprint`s brand portfolio as well as Radio Shack products, services and accessories
." Sprint CEO Marcelo Claure added that the deal would "
allow Sprint to grow branded distribution quickly and cost effectively
." The executive added that Radio Shack has "
incredible store locations
," and that Sprint needs to add locations since customers are waiting as long as one to two hours to get a new phone.
Other companies will be allowed to bid on Radio Shack's assets, all under the watchful eyes of the U.S. Bankruptcy Court in Delaware. The Court will need to sign off on any deal. Radio Shack had tried to transition itself from a place to buy batteries and componens into a place where you would go to buy your next smartphone. But too much competition from the carriers and from big box stores like Best Buy, kept the red ink flowing for 11 consecutive losing quarters.
Radio Shack arranged for a $285 million loan from DW Partners that will allow it to continue funding operations. The company currently has 21,000 employees, assets of $1.2 billion and debt totaling $1.39 billion according to papers filed with the court.
source:
Reuters