RIM to lose high-end smartphone market share "in the next few quarters"
2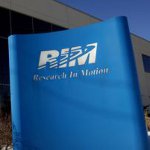 Mike Walkley
, a
Canaccord Genuity
analyst, has put on the table a thesis that RIM is likely to lose some of its high-end smartphone market share in the next few quarters. Things are not looking particularly good at the moment either - the iPhone is eager to become the preferred
smartphone of the corporate user
and BlackBerry OS is losing ground all the time. And it's likely that it will get worse.
The reasons for this are quite complex. First of all, good things take time and it's unlikely that QNX will be an instant hit with the end consumer. The transition between BlackBerry OS and QNX is probably going to be a painful one, and the former is looking more and more obsolete compared to what we have with iOS and Froyo (and what we expect from Gingerbread and Honeycomb in the near future).
As we told you
, RIM's position as the business user's best friend is not as secure as it was until recently and this may have a dire consequences for the Canadian manufacturer. And, on top of that, not only some Eastern manufacturers like Samsung and HTC are creating cutting-
edge
high-end smartphones, but rumours of Verizon-branded Apple iPhone just refuse to go away.
The Canaccord Genuity analyst doesn't sound too optimistic about the PlayBook either. He says:
"We believe the PlayBook will struggle to compete against the iPad given the large ecosystem of applications for the iPad and the form factor and GUI of the iPad versus the PlayBook. Further, we anticipate several Android-based tablets launching in 2011 at very aggressive price points and potentially running the Android 3.0 (Gingerbread version) and we anticipate an increasingly competitive environment."
"It gets worse before it gets better"
, the saying goes, and it's probably a little bit premature to make any definite conclusions how the PlayBook is going to fare. Q1 2011 (when it's rumoured that the
PlayBook
is going to be released) is edging closer and when the RIM tablet is released, surely more things will become clear.
source:
Digital Daily