RIM shows off BlackBerry Bold Bellagio 9790 with quick video tutorials
12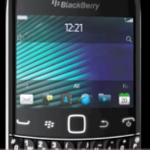 With the buzz that the BlackBerry Bold 9900/9930 has captured, you would hope that it would be
the model that RIM is concentrating on
. With a physical QWERTY keyboard second to none, a vivid 2.8 inch touchscreen and a fast single-core processor combined with the new BlackBerry 7 OS, even
non BlackBerry addicts
have been keeping an eye out for the launch of this model.
But let's face it. Not everyone is a fan of the BlackBerry Bold 9900/9930 and there are those who
swear by their current 'Berry Bold 9780
. For those people, RIM has developed a sequel model in the form of the BlackBerry Bold Bellagio 9790. Originally
code named the Onyx III
, this model has a touchscreen, runs BlackBerry 7 OS, is embedded with an NFC chip and most likely has dimensions similar to the 9780.
Crackberry was able to get its hand on a trio of tutorial videos for the device, which should have the same specs as the more well-known BlackBerry Bold 9900/9930. One video shows off a bit of the functionality of the BlackBerry 7 OS and the new UI while another video concentrates on a quick hardware tour. The third tutorial examines what is behind the battery cover. Those of you who have penciled in the BlackBerry Bold 9900/9930 as your next smartphone, has your
conviction been wavered
any by the Bold 9790?
source:
Crackberry