RIM paid Nokia $65 million as part of settlement
22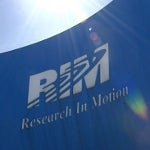 Nokia and RIM had entered into a global agreement that would end current patent-related lawsuits in progress between the two firms
in the U.S.,U.K. and Canada. And while it was announced that RIM would be paying a licensing free to Nokia, the amount of that payment was not disclosed until RIM filed its FORM 6-K with the SEC related to the
recent release of its quarterly earnings report
. Both firms have shares that trade in U.S. markets requiring both companies to keep up with SEC mandated paperwork.
According to RIM's FORM 6-K, a one time payment in the amount of
50 million EUR
($65 million USD) was made from RIM to Nokia as part of the settlement. No other financial terms were disclosed in the form and we will have to wait for the same form to be filed by RIM next year to see if there are any annual payments to be made to Nokia besides the lump sum amount.
We are now approaching the
one month countdown until the January 30th introduction of the new BlackBerry 10 OS,
which might represent RIM's last chance to compete with iOS and Android.
:On December 21, 2012, Nokia and RIM announced that they have entered into a new patent license agreement. The agreement will result in the settlement of all patent litigation between the companies and Nokia's dismissal of all pending actions in the United States, United Kingdom, Canada and Germany. The financial structure of the agreement includes a lump sum €50 million (approximately $65 million) one-time payment, which has been recorded in the Company's consolidated statement of operations in the third quarter of fiscal 2013."-RIM's FORM 6-K
source:
SEC
via
WMPoweruser