RIM employee dies of wounds after stabbing at London BBM party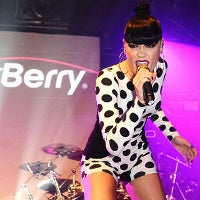 Last week,
RIM's BBM party in London
ended up with a man being stabbed in the neck with a broken bottle, and sadly this has turned into a real tragedy as the man has died in hospital on Sunday.
"We are deeply saddened to hear our colleague has died as a result of the attack on Tuesday 3rd April,"
RIM said on its UK Twitter page.
"Our thoughts are with his family and those close to him and we ask for the respect of their privacy at this difficult time."
The stabbed man, Phillip Sherriff, 37, was attacked by Ashley Charles, 25 at the Pulse nightclub in central London where the party was held. A fight reportedly broke off near the cloak room as the crowd rushed to get out of the venue after a performance of British singer Jessie J. Police launched a murder investigation. Our hearts go out to his family and friends.