RIM's BBM party in London ends up with stabbing, man hospitalized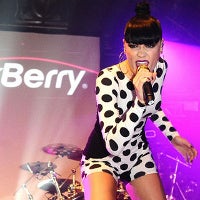 RIM's latest financial report shows the company is clearly losing share and is now basically dire straits, denying to give an outlook for its future performance, and now it's getting more negative press after the London riots as its latest
BBM gathering ended up with a person getting stabbed
.
The meeting celebrating the BlackBerry Messenger service was packed with journalists and other invitees enjoying the performance of Jessie J, and shortly after it finished they all rushed to the cloak room. That's where a fight broke off, with people rushing to first get their coats and ended up with a person reportedly stabbed in the neck with a broken bottle.
Reports point out the man was bleeding heavily and got transferred to a hospital from London's Bridge's Pulse club. Police has allegedly arrested someone after questioning around 450 attainees until nearly 2:00am.
BlackBerry's UK Twitter account confirms that
"a serious incident occurred involving a guest at a BlackBerry event tonight."
The BlackBerry team, of course, has nothing to do with that, and is helping as much as it can, and we too join them and other in our hopes to see the man recover.