RIM CEO: "nothing wrong with the company as it exists right now"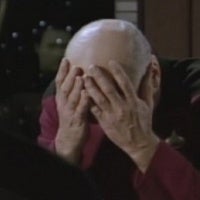 Canadian Research in
Motion
, the very same company that makes those BlackBerries you're seeing much less of, is in some form of reality denial. While for pretty much everyone out there, it's clear that the company is in such dire straits that its very existence is at stake, the chief executive of RIM simply doesn't think so.
CEO Thorsten Heins already spent nearly six months at the helm of the BlackBerry make, and here's what he said for CBC's Metro Morning radio show:
"
There's nothing wrong with the company as it exists right now
… I'm not talking about the company as I, kind of, took it over six months ago. I'm talking about the company (in the) state it's in right now," Heins said.
"This company is not ignoring the world out there, nor is it in a death spiral… yes, it is very, very challenged at the moment — specifically in the U.S. market. The way I would describe it: we're in the middle of a transition… All that is in the making, it's in the works. This company is in the middle of it and I'm positive we will emerge successfully from that transition."
Lastly, we heard from RIM just last week as it announced its slashing a third of its employees, served the bad news that the first BlackBerry 10 devicse won't arrive this year, but only later in Q1 2013. Investors have in the meantime reacted negatively to the news and unlike Heins aren't that calm about RIM's situation. The company's stock tumbled and is now trading at some of its lowest levels ever at $7.5 apiece.
source:
Canada