Questionable financials spark new rumors that Nokia is going to sell its handset business
54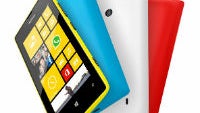 Apparently, the recent deal for Nokia to purchase Siemens stake in
Nokia Siemens Networks
has turned some heads, but surprisingly noton Wall Street. The thing is that analysts can't quite understand how the financials are going to work, and are prompting many to once again bring back the rumors that Nokia is planning to sell off its handset business, but Wall Street is perfectly calm right now.
Here's the problem with the math: a recent report by Reuters has said that Nokia is "burning through its cash". Nokia's cash position has dropped from 4 billion euros to somewhere in the range of 2 to 2.5 billion euros, and that was
before
Nokia announced that it was planning to spend 1.7 billion to buy out Siemens. The theory is that Nokia could run out of cash as soon as next summer.
But, Wall Street doesn't see this as a problem, and the theory behind that non-reaction is that Nokia is planning to sell its handset business. Of course, we've heard these rumors before. Just about every year, there is a new rumor that Microsoft is going to buy Nokia (or almost bought Nokia, but negotiations mysteriously fell apart), and Huawei has recently
expressed interest in buying Nokia
, before
backtracking on that idea
. The Huawei idea was just a one-off comment at first, but recently a former
Nokia exec did join Huawei
, so we may hear more on that.