Qualcomm to focus on China and low-end phones in 2014
10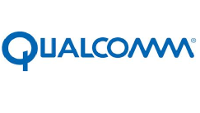 Qualcomm, the largest supplier of chips for smartphones, said on Thursday that increasing sales of low-priced handsets will slow down the company's top-line growth next year. For its fourth fiscal quarter, the silicon slinger reported $6.48 billion in sales which was up 33% from last year, and 4% over the prior quarter. Net profits came in at $1.5 billion, up 18% from last year, but down 5% from the third fiscal quarter.
While Qualcomm has been enjoying annual gains of 25% in revenue, for next year the company forecast growth of only 5% to 11% because of the stronger growth of lower priced handsets expected in 2014. In addition, with Chinese carriers beginning to turn on LTE service in the country, Qualcomm expects the region to be one of its more important markets next year. And as the company moves its focus from the U.S. and high-end phones to China and lower-end models, Qualcomm says that it will introduce newer chips a little less often in the future.
"We know you can't get the same royalty revenue off of a sub-$200 phone that you get off an iPhone or the Galaxy line. We're seeing evidence that the emerging-market impact is having pressure on revenue and earnings trends and it's forcing the company to react and cut its spending."
-Cody Acree, analyst, Williams Financial
Interestingly, Qualcomm CEO Paul Jacobs said on Thursday that Qualcomm had been interested in purchasing some of BlackBerry's assets. But the recent decision by the Canadian based handset manufacturer to issue $1 billion in convertible bonds has put the kibosh on that plan, at least for now. "
There were some assets that we were interested in and we were looking at, but obviously they got a new refinancing
," Jacobs said. "
We're waiting to hear where they are headed.
"
"What we're trying to do is focus on the highest-growth opportunities. We are investing heavily in the low end of the market to get our cost structure into a better place."
-Paul Jacobs, CEO, Qualcomm
source:
Reuters