Qualcomm sues Apple, claiming breach of contract
15
As we have noted before, Apple and Qualcomm have been suing each other left and right over several issues including
Qualcomm's failure to pay Apple $1 billion that Apple claims it is owed by the chip maker
. Qualcomm claims that manufacturers that build Apple products like the iPhone and iPad, have withheld Qualcomm royalties at Apple's request. The latter has attempted to get an injunction against Apple
that would prevent the firm from selling the iPhone in China
. And Apple says that Qualcomm has refused to license its standard essential patents at the required fair, reasonable and non-discriminatory rate.
Qualcomm, which has supplied Apple with modem chips for the iPhone from day one, now shares that duty with Intel. But apparently, Apple is planning on sourcing its modem chips for the 2018 iPhone, iPad and iPod touch devices
from Intel and lesser known MediaTek
. Last year, Apple used Qualcomm's modem chips for the CDMA version of the
Apple iPhone 7
and
Apple iPhone 7 Plus
, while Intel handled the job for the GSM models of the same phone.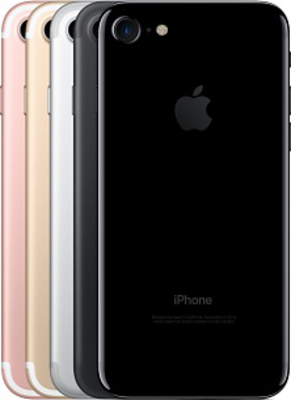 Qualcomm and Intel shared modem duties for the iPhone 7 (shown) and iPhone 7 Plus
Today, Qualcomm filed a suit in California state court in San Diego (where the company is headquartered) claiming that Apple used its leverage in attempting to obtain certain information about Qualcomm's modem chips that it planned on passing along to Intel. In the suit, Qualcomm said that Apple was obligated under its contract with Qualcomm, to make sure that Apple engineers did not receive confidential information about the Qualcomm modem chips. To be more precise, the Apple employees working with Qualcomm components were not allowed to share information about them with Apple employees working with the Intel chip.
Qualcomm alleges that in July, Apple requested information via email on how the company's modem chips worked on an unidentified wireless carrier. According to the suit, Apple arranged for an Intel engineer to receive a copy of Qualcomm's reply.
All of this legal action is bound to hurt Qualcomm more than Apple, even though many believe that Qualcomm makes the superior modem chip. Not too many laymen wonder about the company that is responsible for the modem inside their iPhone. Meanwhile, Qualcomm could be saying good bye to the company responsible for 20% of its modem chip business last year, worth $3.2 billion in revenue.
source:
Reuters