Qualcomm sues to block Apple from selling the iPhone in China
29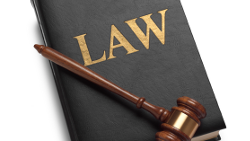 As we've written a number of times, Qualcomm is embroiled in a number of lawsuits involving Apple.
Apple has accused Qualcomm of failing to pay it $1 billion in rebates
that it says it is owed. Apple also has asked iPhone and iPad manufacturers not to pay royalties to Qualcomm for failing to offer its standard essential patents in a fair, reasonable and non-discriminatory manner.
Late last month, Qualcomm filed a suit in Beijing intellectual property court claiming that Apple infringed on its patents. The chip maker is asking for an injunction that would prevent the company from selling the iPhone in China. If granted, that would be a big blow to Apple as the Greater China region was responsible for 22.5% of Apple's revenues in the latest fiscal year. Qualcomm's suit says that Apple infringed on a trio of patents covering Force Touch and power management.
Just yesterday, we told you that
Qualcomm had been fined $774 million by the Taiwan Fair Trade Commission
. The latter found that Qualcomm abused its monopoly in the chip market by not licensing its patents.
source:
Bloomberg